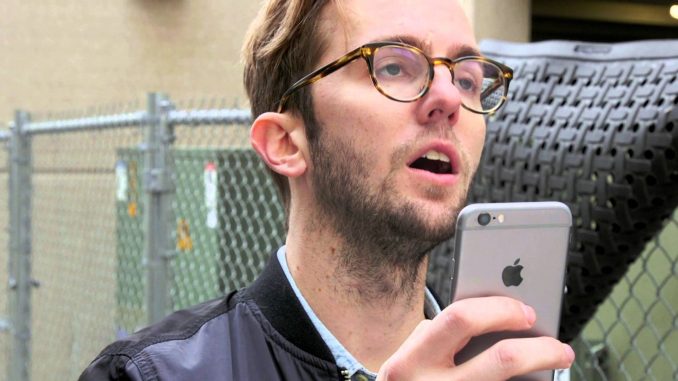 Photo: Courtesy Jeff and Michelle Houghton.
Scrolling through Instagram, our favorite influencers always seem to post the most perfect, effortless-looking photos. When we try it ourselves, the results are just…not the same. But influencers have a secret weapon. All those yoga poses in front of graffitied brick walls and perfect fall fashion shoots? They're possible because of an overlooked person: the Instagram Husband.
An Instagram Husband is not defined by gender — men and women can both bear the title — but rather by that person's performance behind the camera in photo-taking scenarios. The term has been thrown around for almost a year now, ever since comedian Jeff Houghton and his wife, Michelle, coined it for their small sketch video turned viral sensation, Instagram Husband. This month, they earned a regional Emmy for the short film.