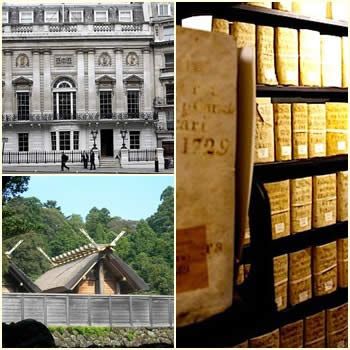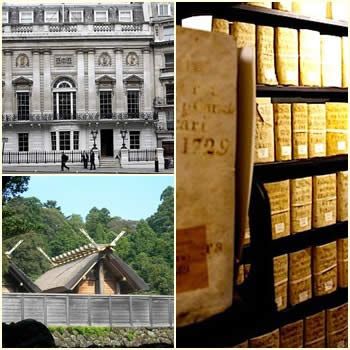 Ever wondered if there are amazing and mysterious places you can't visit in this world. In other words, not anyone and everyone can make it to these places. If you are a travel lover then here is some good and bad newsfor you.
These are some highly amazing and mysterious places you can't visit spread across the globe that can only be an eye candy on your computer or mobile screens. The reason being, you cannot actually visit these grand places either because they are too exclusive or are not open to public.
So, the question of spending quite many bucks to spend your vacation to visit these amazing and mysterious places does not even exist.
1) White Gentlemen's Club
The number one such place on our list is the White's Gentlemen's Club which was founded in 1693. Originally, the club was founded by the owner to sell hot chocolate, which was an entirely new delicacy of that time. Later, it became a place for the queerest gambles made in the world.

The reason why it is on our list is that, no female can get the membership of this club and men with a highly exclusive stature can get it only. Visitors however, are strictly not allowed.
2) Vatican Street Archives

The list goes on and the second fascinating and amazing place we would like to share with our readers is the
Vatican Secret Archives
. This is one place that is rich in its historical context and is extremely mysterious too.
The Archives hold the highest official and historical documents and the interesting part is that you can get your hands on these documents but not visit the Archives. In order to get any document, you need to send in a request.
The documents that are less than 75 years old, however, cannot be supplied to anyone who requests so. Dan Brown even asked for documents for his book Angels and Demons. Doesn't all this make you want to send a request too?
3) Ise Grand Shrine

Let us now move towards the Asian side of the globe which has series of mysterious and amazing places that we cannot visit. The Ise Grand Shrine in Japan which is actually a combination of a 100 other shrines is one of those places which is rich in spirituality, mystery and fascination.
The Naik mirror which holds great significance in the history of the Japanese emperors if kept there and the Shrine holds many such relics from the past too. It was built in 4 BC in the name of the Sun Goddess which is famous in Japanese mythology.
The fun fact about this Shrine is that it is demolished every 20 years and then rebuilt owing to the Japanese belief in rebirth. The reason why any common man cannot enter this amazing sit is that only a priest or priestess is allowed to visit the shrine and that too, if he or she is a part of the Japanese Royal family.
The world is a fascinating place with not just natural but man made wonders that are out of reach for any common man. These amazing and mysterious places you can't visit can make you sit and wonder for hours regarding how they came about and what other mysteries are related to them which makes them completely out of reach for us.
We are sure that people who love to travel are dying to go to these places, and we hope they do one day, for the world's beauty can only be understood if we explore and try to know the mysteries. Till then, we can only hope to visit.
Click HERE to read more from Fashion Central.