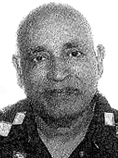 If you work in the province of Ontario and the company falls under its jurisdiction, you may be covered under the Employment Standards Act, 2000. The Act sets minimum standards that an employer must comply with. If the employer fails to do so, you have a right to file a claim on line with the Ministry of Labour and without cost. You are protected from any consequences if you are exercising your rights under the Act. If the employer takes any action to penalise you because of it, the officer assigned to investigate your claim may consider it a reprisal, which has serious consequences.
If you are covered under the collective agreement, that is, if you are a member of the union, the terms of the Act do not apply to you. 
It is possible you may not agree with the officer's decision, if so, you have a right to appeal to Ontario Labour Relations Board. The Board is an independent body whose decisions are final and binding on both parties. It does not cost you money but you must request an appeal within 30 days. Likewise, the employer too can file an appeal against the officer's decision. However, it may be required to pay the Ministry any amount found to be owing to you. This amount remains with the Ministry till the Board makes a decision. The Ministry then distributes the money to parties according to the Board's decision.
Sometimes whether the employee has been fired or quit is not clear. As was discussed before, for an employee to quit, he/she not only has to express his/her intention to quit clearly but also to transform that intention into action, such as clearing the desk, leaving the workplace not to return. However, if an employee makes a statement that I quit out of anger or frustration and then returns to his/her desk and continue to work or leaves the workplace in a huff but returns to work later that day or next day, such an employee is assumed to have not quit. The outburst is simply ignored or disregarded. However, if the employer jumps the gun and says don't come to work because you said you quit, the employer now has terminated the employee and is required to pay termination pay. The following case may help illuminate if the employee has indeed quit.
Janice Jones v. Curzons Management Associates Incorporated, February 8, 2000 (Sargeant) E.S.A.C. # 1566
The employee had worked for the employer for eight years at one of the location. She worked from 6:00 a.m. to 2:00 p.m. as an Administrator/Receptionist at a salary of $520.00/week. She was required to open the club, greet members, schedule various activities, and administer new memberships and fees.
On January 22, 1998, she advised her supervisor that she would not be able to come to work next day because of illness. The supervisor was aware of her medical condition and that she had been receiving treatment for some time. The evidence was that the supervisor told her, "If you are not coming to work next day then don't come back".
The employee did not report to work next day that was Friday nor did she go to work on Monday thinking she has been terminated. She further confirmed she has been terminated in a conversation with another supervisor at another location. Several days later, she was contacted by the management claiming she was not fired but rather quit by not coming to work next day when required to. Later, she was offered a position at another location, which she refused.
The referee in this case found that the employee was terminated rather than quit. He ordered payment of termination pay.
Note: In this case, the officer had determined the employee not entitled to termination pay because she quit but she appealed. The referee overturned the officer's decision and ruled in favour of the employee. The employer did not attend the hearing thus losing the opportunity to provide evidence in support of its position. It is important to attend a hearing so that you are able to contest the evidence of the other party. It further demonstrates you don't have to agree to the officer's decision and if you decide to appeal, it does not cost you money if you are an employee.            
This information is only provided to guide you about your entitlements under the
Employment Standards Act, 2000
and should not be considered as a legal advice.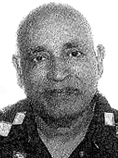 This article is provided by Rajinder K. Batra, who is a retired Employment Standards Officer with the Ministry of Labour with 15 years experience in these matters.
If you have any questions regarding your employment, please contact the writer by e-mail at esaconsulting@hotmail..com
If you don't have access to e-mail; you can fax your question at (905) 331-1805.