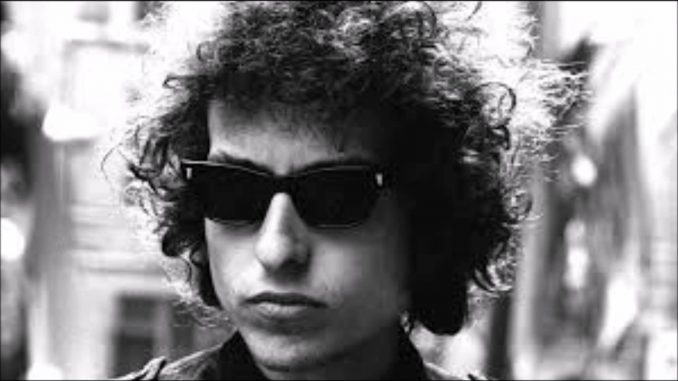 Amazon customers can save $30. Sony previously announced the November 11th, 2016 release at $149.98 and you can still buy it direct for the higher price.

Bob Dylan The 1966 Live Recordings Box set
Amazon in the UK has not priced the box set yet, which I suspect has to do with the volatility of the British pound sterling.
In Canada, the price is $151 at Amazon.ca, equal to $115 US.
In the EU, Amazon is pricing The 1966 Live Recordings Box-Set at EUR 112.99, equal to $124 US.
The 36-CD box set has every concert Bob Dylan played in North America, Europe and Australia during the spring on World Tour 1966.
This was a historic period for Dylan who had released electric rock and roll in his earlier two 1965 albums Bringing It All Back Home and Highway 61 Revisited.

Bob Dylan backstage 1966 World Tour
Dylan met much fan resistance including audience cat calls and booing on the tour. In England, a fan called Dylan "Judas" for seemingly abandoning folk music. Some Brit audiences clapped slowly off tempo. It was a revolt.
Even before they left North America, drummer Levon Helm quit the band in disgust over the fan reaction. He did not join Dylan and his band mates until Dylan's motorcycle accident and the Basement Tape sessions. See Levon Helm Goes Against The Grain In Woodstock
In England Bob Dylan retorted "I don't believe you." He also turned to the band and told them to "Play fucking loud" in defiance.

Bob Dylan: The 1966 Live Recordings
One of the performances has already been released as
The Bootleg Series, Vol. 4: Bob Dylan Live, 1966: The Royal Albert Hall
According to Sony, this was actually the mislabeled Manchester show. "The REAL Royal Albert Hall concert, originally recorded for a live album by CBS Records, is finally being released as a standalone 2-CD set, titled The Real Royal Albert Hall 1966 Concert."
It's insulting that Sony releases the wrong material and asks fans to pay for it again. They should make this available as a free download. Release of the corrected material is December 5th.
Several of the performances are already available as bootlegs on YouTube. The May 1966 Dublin performance is on YouTube below. The sound quality is variable to awful on the bootlegs. Sony says the CD's have been remastered from soundboard and audience recordings.
For the contents of each CD see Every Date on Bob Dylan's 1966 World Tour Coming on 36 CD's
By Stephen Pate, NJN Network