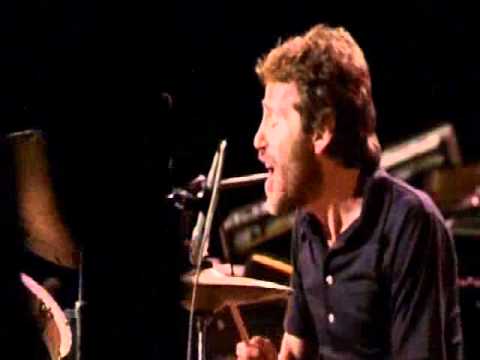 Bob Dylan, Elton John and me – remembering the Great Levon Helm
But the memories are strong. Share your remembrance of Levon if you like.
Bob Dylan wrote this personal message on his website. "He was my bosom buddy friend to the end, one of the last true great spirits of my or any other generation. This is just so sad to talk about. I still can remember the first day I met him and the last day I saw him. We go back pretty far and had been through some trials together. I'm going to miss him, as I'm sure a whole lot of others will too."
Elton John said "When I heard The Band's Music from Big Pink, their music changed my life. And Levon was a big part of that band. Nigel Olson, my drummer, will tell you that every drummer that heard him was influenced by him. He was the greatest drummer and a wonderful singer and just a part of my life that was magical. They once flew down to see me in Philadelphia and I couldn't believe it. They were one of the greatest bands of all time. They really changed the face of music when their records came out. I had no idea he was sick so I'm very dismayed and shocked that he died so quickly. But now my son [Zachary Jackson Levon Furnish-John] has his name."
Earl Cate from the Cate Brothers toured with Levon Helm "My brother and I went with him in 1978 to Japan with the RCLO All-Stars, it was actually Steve Cropper, Donald "Duck" Dun, Saturday Night Live. He probably influenced more musicians than anyone, especially us but there isn't a musician that heard of Levon. We would be playing in California or New York, of all the people that showed up like Bob Dylan might show up when he didn't know he was coming and Van Morrison, you name it.
Band mate Robbie Robertson had a 35 year feud with Levon Helm over The Band and royalties. "I am so grateful I got to see him one last time," Robertson said, "and will miss him and love him forever." Levon held that Robbie Robertson and their manager Albert Grossman stole his royalties.
Worshiping at the Church of Rock
Levon Helm changed my life one Sunday afternoon in Charlottetown, Prince Edward Island a tiny city in a rural Island off the east coast of Canada. I'd slipped into the local theater alone on Friday night, haunted by my demons. There on the screen was Levon Helm and The Band, along with Bob Dylan, in the movie "The Last Waltz." Just before the movie started, the screen said "This movie should be played loud." Right on.
I know they wanted to make Robbie Robertson charismatic in the movie but you couldn't take your eyes off the mad drummer who sang out of the side of his face. He was so authentic and the band followed his lead.
I went home tormented because that movie and Levon had opened the door to my tormented soul. Back then I was a Jehovah's Witness which can be politely called a cult of ignorance and bigotry. My mother raised me that way. "While I tried to get out when I was a teen, family and marriage tied me into some of the dumbest religious theology on record."
It drove me crazy, that movie, because it opened up the memory of who I used to be – a real free thinking person who loved music and rock and roll. JWs aren't allowed to like the devil's music.
On Sunday afternoon I snuck back into town – because Jehovah's Witnesses have a Gestapo that watches every move – and settled into my seat one more time to listen to music. The theater was full of like-minded rock and roll worshipers.
With the communion at the altar of rock rebellion over, we left. I was born again, determined not to waste one more minute of my life being a Jehovah's Witness.
It took a little time to work out the details but I left that religion and still thank Levon Helm for helping along the road.
I saw him several times after that – with the Cate Brothers back in Charlottetown and last fall in Fredericton, NB. Levon Helm was always a great musician and showed a lot of love for his fans.
Photo credits: 1 – WFUV Flickr 2 – WFUV Flickr
"WFUV is a non-commercial, listener-supported public radio station, licensed to Fordham University for 60 years. Serving nearly 350,000 listeners each week in the New York area and thousands more worldwide on the web, and a leader in contemporary music radio, WFUV offers an eclectic mix of rock, singer-songwriters, blues, world and other music, plus headlines from National Public Radio, local news and sports, and traffic reports."
Related Rock musician Levon Helm passes away Rock and Roll legend Levon Helm near death says family