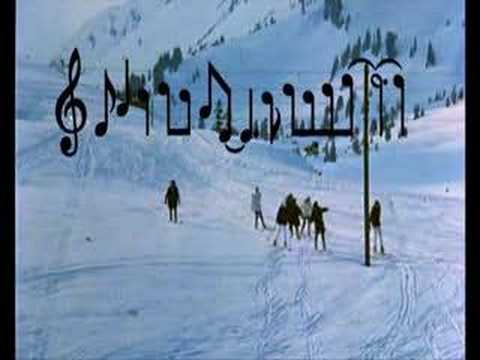 Great rock song from 'Help' topped Billboard Charts for a week May 22 to 28, 1965
http://www.youtube.com/watch?v=FY_6b4-N9Uo
"Ticket To Ride" was recorded in February 1965 and released on April 9, 1965 (19th in the UK) and started a quick climb to the top making #1 on May 22nd.
The song held the top spot for a week. Of course it was #1 in Canada and the UK.
The B-side was "Yes It Is", a sweet harmony ballad that we loved to snuggle to in the school gym.
http://www.youtube.com/watch?v=7uVRIAinA3E

'Ticket to Ride' is from The Beatles slap-stick comedy movie 'Help', directed by the brilliant British director Richard Lester.
For a real laugh, watch Lester's send-up of the 60s lifestyle "The Knack… And How to Get It

."
'Ticket to Ride' – one of the great rock and roll songs of all time.
It rates #384 on the Rolling Stone Magazine list of top 500 rock songs.
Rock on!
More to read
Ticket to Ride – Wikiepdia – which contains some pretty stupid conjecture on what the song means and who wrote what.
Movie Help – Wikipdedia
Songfacts
If you don't already own the song, it's available on the Help soundtrack, Anthology, Beatles 1 (the # 1 hits) and The Beatles Box Set.
By Stephen Pate, NJN Network
| | CD | Vinyl |
| --- | --- | --- |
| | CD | Vinyl |
| Amazon.com | | |
| | | |
| Happiness is owning everything The Beatles released | | Forget about it! |
| | | |
| If you purchase from this site, it helps to pay the website fees. We try to find the best and lowest cost sources, of course. Thanks. | | |