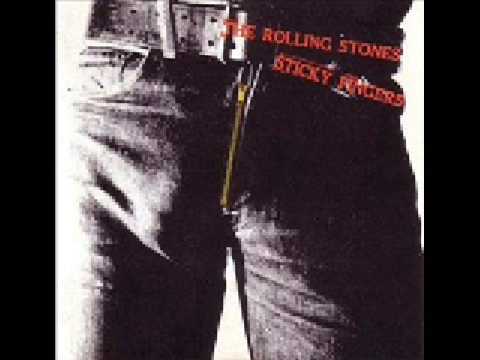 May 30, 1971 and The Rolling Stones were rocking the top with 'Brown Sugar'
Talk about your raunchy rock attitude. Mick Jagger swaggers all over 'Brown Sugar' and there is no mistaking the gritty chord riff The Rolling Stones would use successfully again. (Warning – sexually suggestive lyrics)
The song held onto top spot in the US for two-week, coming after almost 7 week-long reign of 'Joy to the World' by Three Dog Night.
'Brown Sugar' was # 1 on Billboard from May 29 to June 11, 1971. The song went # 1 in the UK.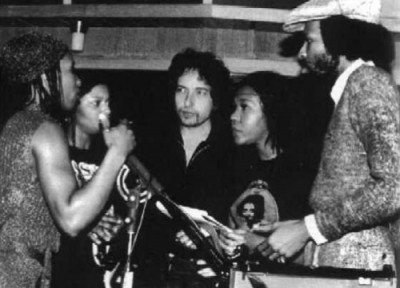 Mick Jaguar wrote the song in 1969 and it was recorded in Muscle Shoals Studios in Alabama. Muscle Shoalswas famous for the Muscle Shoals Rhythm Section and some of the funkiest music in the South.
Everyone from Bob Dylan ('Saved' and 'Slow Train Coming'), to Paul Simon ('Kodachrome'), Lynyrd Skynyrd, and Bob Seeger ('Old Time Rock and Roll') wanted the Muscle Shoals treatment and a bit of Barry Beckett's producing. The Rolling Stones also recorded "Wild Horses' at Muscle Shoals.
Brown Sugar
Brown Sugar broke new ground for rock explicit lyrics although it would not turn many heads today.
Gold coast slave ship bound for cotton fields
Sold in a market down in New Orleans
Scarred old slaver knows he's doing alright
Hear him with the women just around midnight
Brown sugar how come you taste so good?
Brown sugar just like a young girl should
Drums beating, cold English blood runs hot
Lady of the house wonderin' when it's gonna stop
House boy knows that he's doing alright
You shoulda heard him just around midnight (words and music copyright Mick Jagger/The Rolling Stones)
While more explicit, the theme is similar to Dylan's classic song 'Blind Willie McTell'
There's a woman by the river
With some fine young handsome man
He's dressed up like a squire
Bootlegged whiskey in his hand
There's a chain gang on the highway
I can hear them rebels yell
And I know no one can sing the blues
Like Blind Willie McTell (words copyright Bob Dylan)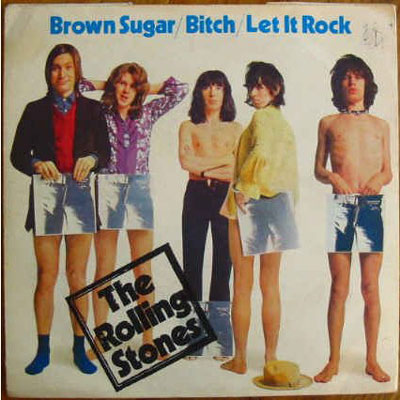 Rolling Stones Brown Sugar 1971 # 1
Of course, Jagger would go a little closer to talking about certain sexual pleasures but that's his style.
This was a hot song back in 1971 when it was released with 'Bitch' on the B side and it still rocks today.
Check out this hot duet with Jagger and Tina Turner from 'It's Only Rock and Roll'. The quality on YouTube isn't that great but the original is pure heat.
The song was released on the album Sticky Fingers, the first to use the lips and tongue logo for The Rolling Stones.
Rock on!
By Stephen Pate, NJN Network
| CD | Vinyl | MP3 |
| --- | --- | --- |
| CD | Vinyl | MP3 |
| | | |
| | | |
| | | |
| If you purchase from this site, it helps to pay the website fees. | We try to find the best and lowest cost sources, of course. Thanks. | |