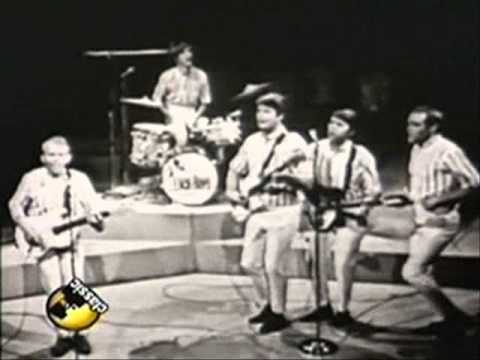 Bring on summer with this #1 hit from The Beach Boys May 29 to June 11, 1965
This 1965 hit for The Beach Boys was their second #1 after 'I Get Around' and a concert favorite they include in almost every show.
'Help Me Rhonda' was recorded for the album Today! and then re-recorded February 25, 1965 in a slightly shorter version (2:46) for the single.
Radio stations like two and a half-minute songs for pacing and to maximize commercials time.
No wonder Columbia thought Bob Dylan was suicidal when ' Like a Rolling Stone' was six minutes long.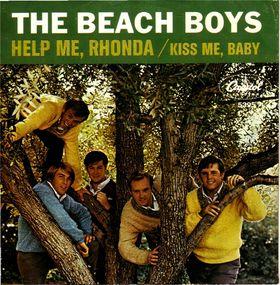 'Help Me Rhonda' was released five weeks later on April 5, 1965. They didn't wait long to get the song to the market. It jumped to # 1 less than two months later on May 29, 1965.
The B side was the forgettable 'Kiss Me, Baby' – who remembers that right?
Brian Wilson and Mike Love wrote the song and it features the first solo by Al Jardine. Brian, Carl, and Dennis Wilson and Mike Love provide backing vocals.
Brian Wilson was the producer – he was the boy genius.
Chuck Britz was the recording engineer at Universal Studios. Chuck worked most of The Beach Boys recording sessions and worked with the surfing duo Jan and Dean as well.
The studio musicians on the album and single version were drummer Chuck Blaine and his Wrecking Crew. These were the elite of LA studio musicians including Glen Campbell, Leon Russell in piano and Carol Kaye on bass.
In his career Kaye played on more than 10,000 recording sessions. Wrecking Crew members names show up on the liner notes of many west coast recordings.
'Help Me Rhonda' – concert video from the Concert for America.
The tune is derived from the R&B song 'Fanny Mae' by Buster Brown, which was #1 on the R&B charts in 1960.
Songwriters for Fanny Mae were Morris Levy, Clarence Lewis and Waymon Glasco. Morris Levy was the mobbed up owner of Roulette Records. The actual songwriting was probably done by Lewis, who wrote 'Ya Ya' and Waymon Glasco. That's the way it was back then.
During the recording, Brian's father came into the studio inebriated. He was bossing Brian around tell him how to arrange the song.
"I'm a Genius Too" shouted Murray Wilson. The bootlegs have the heated exchange which resulted in Brian telling him to beat it.
'Help Me Rhonda' has become one of the all-time classics of rock and roll.
Rock on!
By Stephen Pate, NJN Network

#1 Hits of Rock" is a new series at NJN Network.
If you have a fave hit you'd like covered, leave a comment.