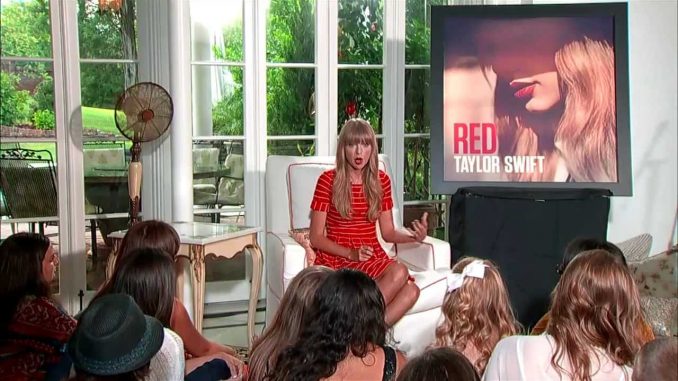 In a live Web Chat, the most popular country crossover artist holds court with 79,000 fans in a powerful display of female power
Taylor Swift Web Chat
In a live fan event that other artists only dream about, Taylor Swift announces he new album "Red" due October 22, 2012.
In a display of her fan power, she made the announcement live over G and YouTube for more than 79,000 fans.
The new CD "RED" is about her relationships and they are hot, get it "red".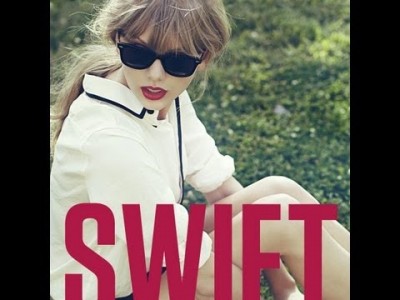 "I wrote a song called 'Red,'" said Swift quoted in Rolling Stone Magazine. "Thinking about what that means to me and all the different emotions that are written about on this album, they're all pretty much about the kind of tumultuous, crazy, insane, intense, semi-toxic relationships that I've experienced in the last two years . . . There's nothing beige about any of those feelings, so I called the record Red."
The first song "We Are Never Ever Getting Back Together" was written about a two-year on-and-off relationship that ended forever, according to Swift.
All artists grow and change and Taylor Swift is growing with her new CD. The song is new to the extent that it emphasizes the pop sound more than country.
"Reds" contains 16 songs which were co-written by Swift with songwriters Max Martin and Johan Shellback. This is a change from the past when Swift wrote most of her own songs with producer Ed Chapman. While pop crossover, Country was always part of Taylor Swift's sound.
"Ed and I wrote a song while sitting on a trampoline that was so much fun and we loved so much that we actually ended up recording it as a duet," said Swift.
"Speak Now, I wrote it completely on my own and I didn't have any co-writers and you know, that was an amazing way to make a record and I was really proud of it."
"But when it came to approaching this album I really wanted to go back to the drawing board and think about a different way to approach it. And so I just thought, 'Why not call all of my songwriting, producing and artist heroes and see if they want to work together, and just make the call and see?"
"When I did that, I got the opportunity to work with some of my absolute favorite people in music. This album is full of co-writes and it's full of different people producing different things, and it's got a lot of collaborations going on . . . I'm so excited to for you to hear the new direction of things."
Max Martin is a Swedish pop songwriter and producer who has created #1 hits for Pink, Katy Perry, Brittany Spears, Usher and Kelly Clarkson. His music emphasizes beats and keyboard songs.
Johan Shellback is another popular and successful producer from Sweden. He has worked with many of the same artists.
Live Web Chat
Taylor Swift's YouTube live web chat shows her in total control of social media, her image and her fans base. She is just naturally Taylor Swift, a young charming artist who is dedicated to her art and her audience.
At the end, Taylor Swift previews the song with a lip sync and sing-along. By the middle of the song her friends and fans are singing along and waving their arms to the music.
"We Are Never Ever Getting Back Together" they sing with their hearts.
Look out boys! We are witnessing post-feminist female power.
By Stephen Pate, NJN Network
Where to get the song
You can get the song on iTunes, Google Play or Amazon.com who have a special deluxe offer of a numbered CD and exclusive t-shirt and drawstring backpack.
"This LIMITED EDITION package includes an individually numbered single CD with Taylor's newly released single "We Are Never Ever Getting Back Together" from her upcoming album RED. Also includes black tee illustrated with "WANEGBT" cover art and the "WANEGBT" gray drawstring backpack. Perfect collector's edition bundle."
| | MP3 | Limited Edition CD | Collectibles – shipping |
| --- | --- | --- | --- |
| | MP3 | Limited Edition CD | Collectibles – shipping |
| We Are Never Ever Getting Back Together – single | | (Pre-Order) | |
| | | Shipping September 4th, 2012. | |