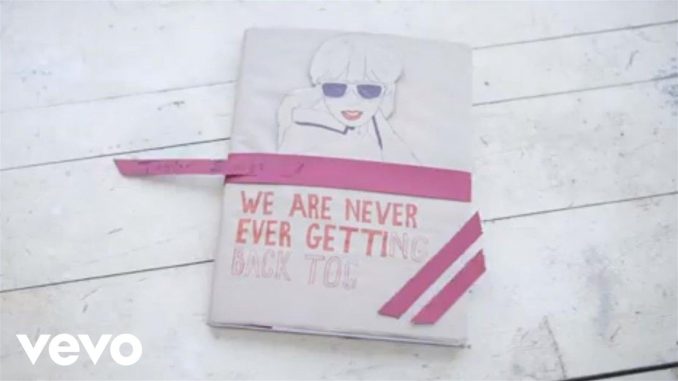 "We are never ever getting back together" is more Katy Perry than the cute girl of Country Music and shot to # 1 on the charts
It is with a tear of nostalgia that I listen Taylor Swift give up Country Music for Pop.
I was captivated by her performance of "Mean" on the CMA Awards show. That was only February and this is August 2012.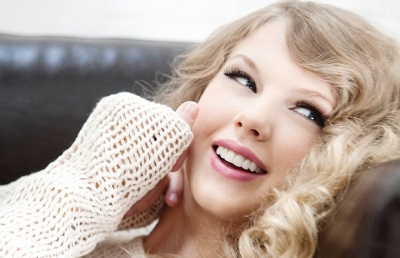 The switch to Pop from Country Crossover has not hurt her fan base – the download of the song is #1 on Amazon.com dowloads and # 1 on iTunes within 2 days of release.
The new song is catchy and very listenable. As of this morning the official video already has 1.8 million views and climbing.
The album "Red", due October 22nd, will no doubt set records as Swift moves to the Pop market, taking with her millions of pre-teen and teen fans.
I will keep a link to the old Taylor Swift and the new. For those who didn't see it, here is Taylor Swift singing "Mean" at the CMA Awards.

Mean by Taylor Swift
Where to buy "We are never ever getting back together
You can get the song on iTunes, Google Play or Amazon.com, who have a special deluxe offer of a numbered CD and exclusive t-shirt and drawstring backpack.
"This LIMITED EDITION package includes an individually numbered single CD with Taylor's newly released single "We Are Never Ever Getting Back Together" from her upcoming album RED. Also includes black tee illustrated with "WANEGBT" cover art and the "WANEGBT" gray drawstring backpack. Perfect collector's edition bundle."
By Stephen Pate, NJN Network
| | MP3 | Limited Edition CD | Collectibles – shipping |
| --- | --- | --- | --- |
| | MP3 | Limited Edition CD | Collectibles – shipping |
| We Are Never Ever Getting Back Together – single | | (Pre-Order) | |
| | | Shipping September 4th, 2012 | |