This article was last updated on May 27, 2022
Canada:

Oye! Times readers Get FREE $30 to spend on Amazon, Walmart…
USA:

Oye! Times readers Get FREE $30 to spend on Amazon, Walmart…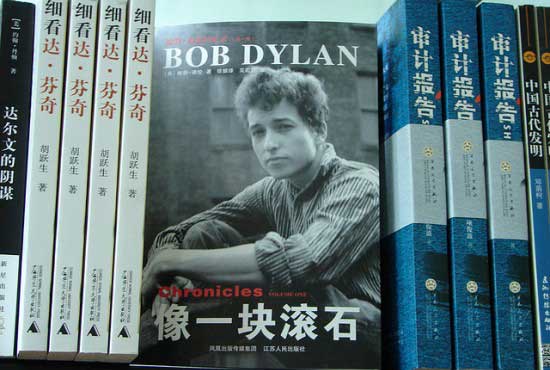 Art Book collector – Bob Dylan The Lyrics Since 1962 sold out but not in Canada
By Stephen Pate – Rock Art Editions says the new Bob Dylan lyrics book – The Lyrics Since 1962 is a must-buy.
And the only place left to order it is from Amazon.ca in Canada at this link while they last The Lyrics: Since 1962.
According to Rock Art Editions, the book can be expected to re-sell on eBay for a tidy premium now that it sold out.
At 13 pounds, the book is not a casual read. With only 3,000 copies it is now out-of-stock in the US, UK and Germany.
If you're a Bob Dylan fan or a collector, The Lyrics: Since 1962 is $150 Canadian at Amazon.ca.
Quoting Bob Dylan lyrics stand out as one of the cultural high peaks of the last half century. The three different collections published since 1973 are testament to an extraordinary talent.
Bob Dylan – The Lyrics Since 1962, the new, fourth, collection, is a must-buy limited edition for rock art collectors and investors. It's published by Simon & Schuster in the USA next Tuesday, 28 October 2014.


Bob Dylan – The Lyrics Since 1962 is important for readers of ROCK | ART | EDITIONS because it's likely to become a sought-after rarity very quickly. It's published as a limited edition of 3,000, priced at $200 – £120 to English buyers, though Amazon UK discounted it to about £80.
According to the publishers, Bob Dylan – The Lyrics Since 1962 runs to "1,034 pages, featuring full-color original album art throughout. It is the first comprehensive, rigorously annotated, and definitive collection of Bob Dylan's lyrics to be published… traces the evolution of Dylan's artistry by documenting and comparing his original compositions to the recorded songs… including the subtle changes he's made throughout years of live performances."
Simon & Schuster continue: "This is an extraordinary work – truly a collector's item." I don't usually endorse new product hype, but I agree wholeheartedly with this assessment.
But you're probably too late to buy a copy from Amazon: neither their UK nor US sites is still advertising it. They'll sell you a Kindle version, with the same content, but digital editions are of little interest to collectors and investors.
ISIS, the premier Bob Dylan fanzine and the leading dedicated supplier of Dylan product, is out of stock, too: the ISIS shop was reporting yesterday: "Sorry! Sold Out."
Other retailers? You'll need to hurry: good luck! It's small consolation, but it won't be long before some of the first buyers are selling them online "brand new… unopened…" – at a substantial premium.
I can't make out from the promotion whether the photograph above is of the edition of 3,000. I suspect that it might show the deluxe version, described below, and that the standard edition will not be slip-cased.
Available at $150 Canadian from Amazon.ca.
By Stephen Pate, NJN Network
You can publish this article on your website as long as you provide a link back to this page.