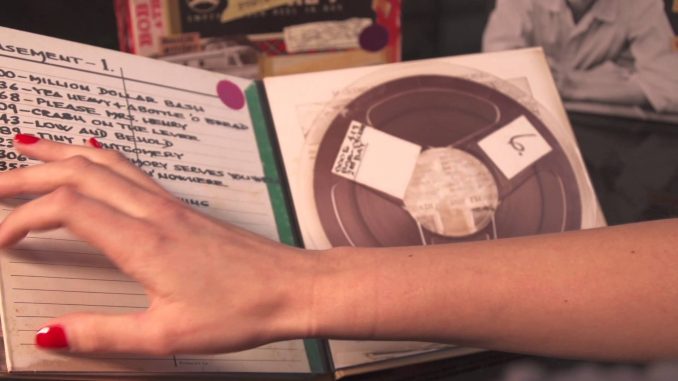 Now the best version of Bob Dylan's Basement Tapes is even more affordable
By Stephen Pate – It's official. Amazon.com has dropped the price of The Basement Tapes Complete: The Bootleg Series Vol. 11(Deluxe Edition)

to $82.79. It was $119 on release day a month ago, a $36 price saving. Sweet. $94.54
Amazon.ca in Canada

.
This is not unusual for Amazon who do price changes more than 1 million times a month. If you paid the higher amount, you might try Amazon.com for a refund or return. They are generally excellent on customer service.

The Basement Tapes Complete is the best version of Bob Dylan and The Bands 1967 recordings at the Big Pink in Saugerties NY:
The 6 CDs have all 139 songs – even if you don't like all of them, you have the choice of creating your own mix tape;
You get the deluxe box set packaging;
The box set has "Lo & Behold" the bound book of Elliot Landy's photographs and memorabilia which is a wonderful book to hold and read'
The 2nd book has three sections, all of which build your appreciation and excitement for the package:

The Importance of The Basement Tapes essay that builds the excitement for the music, even if it does go a little towards hyperbole;
What's Reel and What's Not -the sometimes confusing tale by Clinton Heylin of the tapes that were made, lost and found;
Notes from the Studio by Jan Haust the archivist and friend of Garth Hudson who collected and restored the tapes;
Track Listings;
Holders for the 6 CDs in replica tape reels.
The box set packaging is beautifully done.
Truth in video – you get everything in the video but the lovely Italian gal with the beautiful hands and red fingernails.
The only quibbles would be Clinton Heylin's story of how they assembled the tapes from various sources. By the end of it, I was confused. Then I realized he had created an opportunity to sit down and sort out which songs came from which tapes in a spreadsheet, a Saturday morning puzzle. There is also no extensive notes in each track which you can find BobDylan.com or Searching For A Gem.
So if you want the books, they only come with the $119 $83
The Basement Tapes Complete: The Bootleg Series Vol. 11

. Along with the books you get 139 songs of Bob Dylan singing covers, some jam tunes and multiple takes of the songs in the 2-CD 38 song Raw version.
As to which songs are "best" I don't criticize Bob Dylan. He's a great artist and far be it from me, a mere mortal Dylanologist for 50 years to say what's great or not. However, I didn't find much that was instantly listenable on the disks 1-2. The rest of the discs are great but remember I am a non-critical listener.
How's that for dodging the bullet?
Follow me on Twitter at @sdpate or on Facebook at NJN Network, OyeTimes and IMA News Buzz. You can also subscribe and automatically receive notifications of new stories by email. We do not share your email with advertisers. The subscription form is on this page in the left and right columns.
By Stephen Pate, NJN Network