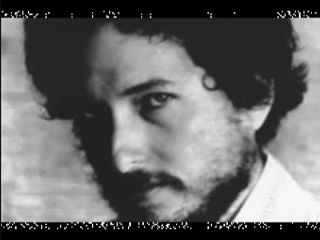 This article was last updated on May 27, 2022
Canada:

Oye! Times readers Get FREE $30 to spend on Amazon, Walmart…
USA:

Oye! Times readers Get FREE $30 to spend on Amazon, Walmart…

Nothing blew us away on New Morning like Bob Dylan's impressionistic Christmas carol
By Stephen Pate – When it was released on "New Morning" in 1970, we knew "Three Angels" was about Christmas but why? "Three Angels" is not religious like "Silent Night" yet it is just as spiritual for the time if not more.
The song sits as the 2nd last song on Dylan's paean to a rural utopia New Morning. "Three Angels" feels like a spoken gospel followed by "Father of Night" which has its roots in the Jewish prayer Amidah.

Three angels look down, playing their horns, while people scurried about below. The tension is between the grounded real world and up above the fray the angels blowing their trumpets in vain. Dogs and pigeons are affected by the angels, magically flying together.
Man, were we so screwed up by the 60s that we missed the deeper meaning?
The angels are getting no respect from the people on their mundane travels and seem ungainly, with wings that stick out like John Travolta's Michael.
For me in 1970 it was weird like I was on a bus going in the opposite direction from Dylan. He was getting uncharacteristically religious while I was leaving the right-wing protestant church of my mother for something less dogmatic or no religion.
There are two videos in this story. The second has drawings that fit the artists view of what Dylan is singing. I personally would rather let my mind's eye imagine the tableau in the songs.
Three Angels lyrics
Three angels up above the street
Each one playing a horn
Dressed in green robes with wings that stick out
They've been there since Christmas morn
The wildest cat from Montana passes by in a flash
Then a lady in a bright orange dress
One U-Haul trailer, a truck with no wheels
The Tenth Avenue bus going west
The dogs and pigeons fly up and they flutter around
A man with a badge skips by
Three fellas crawlin' on their way back to work
Nobody stops to ask why
The bakery truck stops outside of that fence
Where the angels stand high on their poles
The driver peeks out, trying to find one face
In this concrete world full of