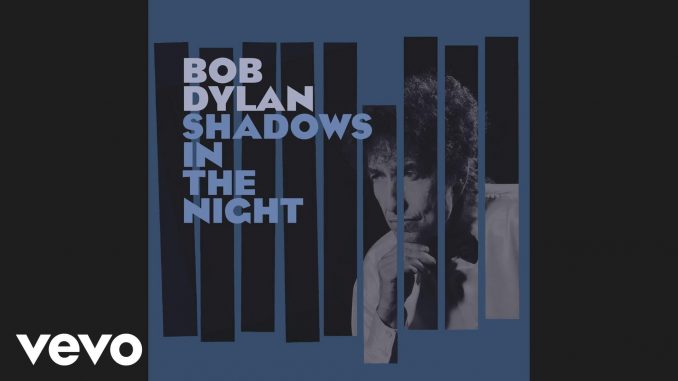 Hand numbered lithographed replica of "Shadows in the Night" in deluxe bundle
By Stephen Pate – The Bob Dylan Store on Sony My Play Direct is offering an exclusive hand numbered 12×12&Prime lithograph with either a CD or Vinyl order of "Shadows in the Night" to be released February 3, 2015.
The hand numbered lithograph is a limited number, although not disclosed, and will by custom not be repeated once sold out. It adds $10 to the price of the CD or album. Shipping is extra.
The deluxe bundle ships to many countries, which is new for Sony who restricted themselves to sales in the United States.
I've purchased from The Bob Dylan store before and they do an excellent job of shipping. I got my vinyl copy of "Shadows in the Night" from the Bob Dylan Store this year with the lithograph.
While in the store, it's fun to browse for vinyl, DVD's and box and other deluxe packages I missed. Once you purchased something, you can sign up for their mailing list and get notices of future offers.
Reviews – Shadows in the Night
Early reviews of Shadows in the Night are positive. "Shadows in the Night" are what Frank Sinatra sarcastically male suicide songs, songs of despondency or love lost of life twisted by failure and depression. In other words, love songs for 3 AM. At age 73 Bob Dylan's voice seems perfectly attuned to those sensibilities.
"Bob Dylan: Shadows in the Night review – an unalloyed pleasure," wrote Alexis Petridis in The Guardian. "It's Bob Dylan's turn to take on the Great American Songbook – and he manages to make it utterly his own. The album fits perfectly with what you might call Dylan's latterday persona, the grizzled old geezer unveiled on 1997's Time Out of Mind, either sentimental or growling at the world to get off his lawn; "trying to get to heaven," as the song of the same name put it, "before they close the door"…It may be the most straightforwardly enjoyable album Dylan's made since Time Out of Mind. He's an unlikely candidate to join the serried ranks of rock stars tackling standards: appropriately enough, given that Frank Sinatra sang all these songs before him, he does it his way, and to dazzling effect."
"Most Bob Dylan fans gave up decades ago trying to predict where he would go next. So the news that the 73-year-old singer was recording an album of songs originally made famous by Frank Sinatra barely elicited more than a shrug from his most dedicated followers. Featuring 10 tracks — generally lesser-known selections from the Rat Pack back catalog — "Shadows in the Night" was recorded live at the Capitol Records studios with Dylan self-producing under the alias Jack Frost. It's no surprise that it sounds broken and weird and, more frequently than you might expect, utterly captivating. His voice is unrecognizable as he makes an intent effort to croon his way through gems like "Stay the Night" and "Full Moon and Empty Arms," each sounding like lost, warped 78s found covered with dirt in the backyard. But Dylan brings just enough vulnerability and reverence to the material to make it work." SF Chronicle
Amazon.com
,
Amazon.ca in Canada
and
Shadows In The Night
US residents can sign up at Amazon.com to win one of 5 autographed copies of the CD.
Follow NJN
Twitter – @sdpate
Facebook at NJN Network
Add the NJN icon to your desktop
Subscribe and get new stories by email
By Stephen Pate, NJN Network