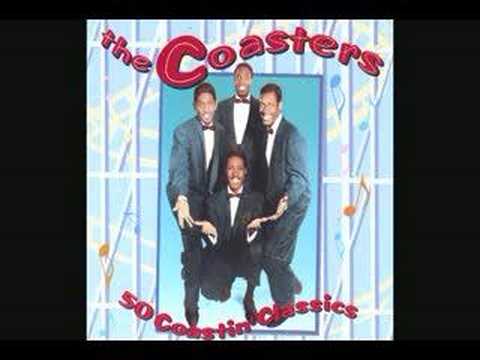 Bob Dylan took a swipe at Leiber and Stroller as "novelty songwriters" but the example Dylan used was actually a protest song
By Stephen Pate – Do you think "Yakety Yak" is a novelty song or protest song?
It is actually the 1958 version of a Bob Dylan protest song, a song that made parents so angry they banned it.
Bob Dylan dissed Leiber and Stoller at MusiCares 2015. Here's what he said in part,
"I didn't really care what Leiber and Stoller thought of my songs. They didn't like 'em, but Doc Pomus did. That was all right that they didn't like 'em, because I never liked their songs either. "Yakety yak, don't talk back." …Novelty songs. They weren't saying anything serious."
My mother not only banned the song, which encouraged teenage rebellion and talk back, she broke my 45 copy of "Yakety Yak" and never blinked an eye at any Bob Dylan records. She thought "Blowin' in the Wind" was a gentle song. We were not allowed to listen to the song on the radio. Full disclosure – we got another copy and listened with the door closed.
Parents had way more control of teenagers than they do now. If you sassed a parent you could get your privileges removed, allowance taken away. You did what you were told. Forget ban the bomb: we're talking day to day survival as an individual.
When I was 14, I sassed my Dad back and he knocked me to the floor. Looking up, I put on my best James Dean snarl and said "How does it feel to knock a kid down? Want to do it again?," as I licked the tear that ran down my face.
He was ashamed of himself and never did it again. As I got up, I got bolder and said "Do that again and I'm outta here ya big bully!"
"The song is a "playlet," a word Stoller used for the glimpses into teenage life that characterized the songs Leiber and Stoller wrote and produced. The lyrics describe the listing of household chores to a kid, presumably a teenager, the teenager's response ("yakety yak") and the parents' retort ("don't talk back") — an experience very familiar to a middle-class teenager of the day. Leiber has said the Coasters portrayed "a white kid's view of a black person's conception of white society." The serio-comic street-smart "playlets" etched out by the songwriters were sung by the Coasters with a sly clowning humor, while the screaming saxophone of King Curtis filled in hot, honking bursts in the up-tempo doo-wop style. The group was openly theatrical in style—they were not pretending to be expressing their own experience." >Wikipedia

The song may have a yakety sax and it may have jokes but it was all about teenage protest and the right to rock and roll.
Yakety Yak lyrics
The lyrics are full of parental threats and orders followed by the punishment.
Order – Take out the papers and the trash
Punishment – Or you don't get no spendin' cash
Order – If you don't scrub that kitchen floor
Punishment – You ain't gonna rock and roll no more
Teen response Yakety yak
Parent bark (don't talk back)
Just finish cleanin' up your room
Let's see that dust fly with that broom
Get all that garbage out of sight
Or you don't go out Friday night
Yakety yak (don't talk back)
You just put on your coat and hat
And walk yourself to the laundromat
And when you finish doin' that
Bring in the dog and put out the cat
Yakety yak (don't talk back)
Don't you give me no dirty looks
Your father's hip; he knows what cooks
Just tell your hoodlum friend outside
You ain't got time to take a ride
Yakety yak (don't talk back)
Lyrics copyright Jerry Leiber and Mike Stoller.
Coasters music – The Very Best of the Coasters

iTunes – 20 Greatest Hits – The Coasters
By Stephen Pate, NJN Network