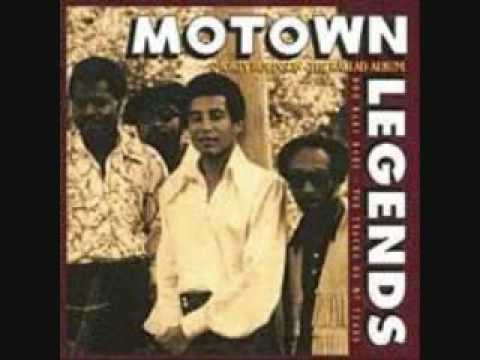 This article was last updated on May 27, 2022
Canada:

Oye! Times readers Get FREE $30 to spend on Amazon, Walmart…
USA:

Oye! Times readers Get FREE $30 to spend on Amazon, Walmart…

Bob Dylan praised or dissed Smokey Robinson's "Tracks of My Tears" – which is it?
Back in 1965 I remember a New York Herald Tribune story about hanging out with Bob Dylan when he seems to dis about Smokey Robinson's "Tracks of my Tears". See One Night With Bob Dylan In New York 1965
"'I want to hear that record again,' said Dylan, clattering back into the room…The record was "Since I Lost My Baby" by The Temptations and Dylan had played it several times during the day."
"'Do you think it's as good as the Beethoven Quartets?' someone asked."
"'I think it's certainly as good as 'Tracks of My Tears',' Dylan answered."
When we read that article in 1965, in the days of Bob Dylan the cool hipster, we weren't sure if Dylan was pulling our leg or serious. The story was one of those rambling evenings with Dylan and friends where he said things off the cuff some of which were not meant to be fact. Dylan was playing the cool hipster, the iconoclast rebel who put people down with his cutting words.
Music critic and journalist Peter Stone Brown said the article in the Tribune was written by Al Aronowitz, another rock journalist. Aronowitz is famous or infamous for introducing The Beatles to Bob Dylan in a New York hotel room whereupon Dylan gave the Fab Four their first marijuana joints.

Aronowitz is also known to have put words in Bob Dylan's mouth for media consumption. In today's terms he would have been "embedded" with Dylan and other musicians in that he enjoyed very good access to the Dylan and hung out with him.
Aronowitz became a junkie and was later blacklisted. "Aronowitz became a freebase junkie, entering a recreational hell that puts dampers on anyone's friendship. He became, he admits, an "Assaholic." Empty Mirror
Time has revealed that Dylan has a deep appreciation of all kinds of music. Who in the days of "Blonde on Blonde" could have believed Dylan would record an album of pop standards from the Great American Songbook?

Bob Dylan once called Smokey Robinson America's greatest living poet, and while he may have said this with his tongue firmly in cheek, he wasn't far from wrong (all music).
There are also people who credit Aronowitz with that statement not Bob Dylan. Apparently Aronowitz made up quotes that Dylan might say. One blog refutes the "greatest living poet" quote which may be like the quote attributed to Hunter S. Thompson about the music business, the one he never made. At least Dylan said this,
"The KQED press conference in December of 1965 (available on the DVD "Dylan Speaks").
Q: What poets do you dig?
A: Rimbaud, I guess; W. C. Fields; The family, you know, the trapeze family in the circus; Smokey Robinson; Allen Ginsberg; Charlie Rich – he's a good poet." Bob Dylan and the lie about America's Greatest Living Poet
Rolling Stone rates "Tracks of My Tears" as #50 of the top 500 Rock and Roll Songs of all time.
Marv Tarplin was the guitarist in The Miracles. Harry Belafonte's Jamaican "The Banana Boat Song" inspired him to write the music for "The Tracks of My Tears".
Smokey Robinson didn't know what to do with the tune. He sat with it for six months before figuring out where to take it lyrically. Finally, he came up with an opening line. But then he got stuck again. He was tempted to write something about crying, but didn't want to fall into cliché. When he resolved to say something about tears that had never be written before, the ball started rolling.
Eventually, Robinson wrote this line:
"Although she may be cute/She's just a substitute."
When Pete Townsend of The Who heard "The Tracks of My Tears" on the radio after it became a huge hit, he became obsessed with the way Robinson sang the word "substitute". He couldn't get it out of his head. This inspired him to celebrate the word with a song dedicated to it. CBC
"Tracks of My Tears" has been covered by artists like Linda Ronstadt, Johnny Rivers, Aretha Franklin, Go West and Dolly Parton.
"Tracks of My Tears" is widely recognized as a great and timeless song, a rock and roll standard and Smokey Robinson's high voiced version the best.
Available on Smokey Robinson & The Miracles – Definitive Collection or the 2005 remaster My World: The Definitive Collection. Also Amazon.ca in Canada and Amazon.co.uk in the UK.
Or download from iTunes My World: The Definitive Collection – Smokey Robinson.
Follow Stephen Pate
Twitter – @sdpate
Facebook at NJN Network
Add the NJN icon to your desktop
Subscribe and get new stories by email
By Stephen Pate, NJN Network
You can publish this article on your website as long as you provide a link back to this page.