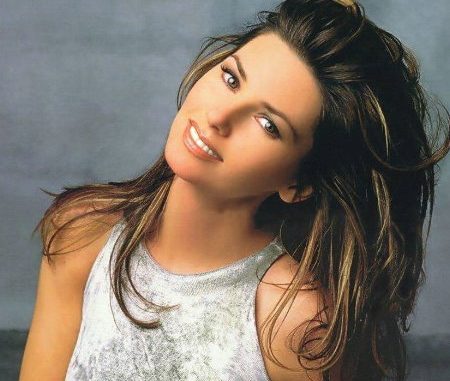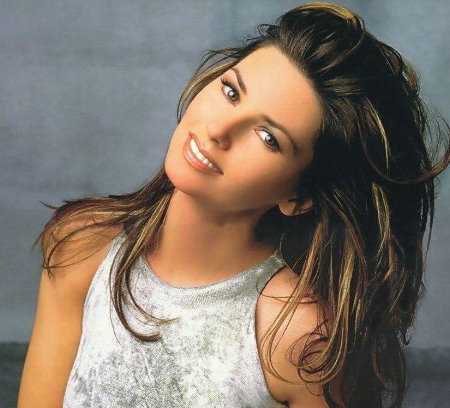 Okay let me get out my score card. Shania Twain was married to Mutt Lange, record producer extraordinaire for 14 years. In 2008, he leaves her for Marie-Anne Thiebaud. Now, Ms. Twain has gotten engaged to Frederic Thiebaud who was married to Marie-Anne. [furrowed brow] This seems kind of incestuous. Is this a wife swapping party?
Marie-Anne had been hired by Shania to oversee her 46 room château in Switzerland. Since Shania knew no one else in Switzerland, Marie-Anne became friends. However in 2008 allegations surfaced that Mr. Twain was having an affair with Ms. Thiebaud. So we have the break-up of Shania's marriage and the break-up of the marriage of the Thiebauds.
The divorces are finalised but during all this, Shania and Frederic start consoling one another and one thing leads to another and we have the two of them getting together. So, the Canadian singer, born in Windsor and raised in Timmins became engaged to the Swiss-born executive with Nestlé after he popped the question supposedly two months ago. Shania's manager Jason Owen confirmed the news this past Monday. At the moment, no date has been given about the upcoming nuptials.
Currently, Lange lives with Marie-Anne and it is reported that the two couples are maintaining a friendly relationship for the sake of their children. Lange and Twain share custody of their son Eja, nine, and the Thiebauds have a daughter, also nine. Shania finalised her divorce in June.
Lange was the producer of Shania's 1997 album Come On Over which is reported to be the top-selling female studio album in history.
Okay, time for the cultural references.
Man! I Feel Like a Woman!
This song was the seventh single released from the 1997 album Come On Over. The song written by Lange and Twain appeared on the charts in early 1999. What was interesting is that while Twain was a country star, the song was very much a pop slash rock song and crossed over into mainstream media. However, its acceptance as a "pop song" was very much assisted by the accompanying video.
The video features a sexily dressed Shania singing in front of a "fake band" of male models. I suppose the younger crowd didn't get the joke but this video is a parody of another famous music video by Robert Palmer called Addicted to Love which hit the charts in 1986. That video had Palmer singing in front of a fake band consisting of female models.
Shania Twain: Man! I Feel Like a Woman!
http://www.youtube.com/watch?v=ZJL4UGSbeFg
Robert Palmer: Addicted To Love
http://www.youtube.com/watch?v=XcATvu5f9vE
Final Word
[chuckles] Shania's video was all great fun and extremely funny knowing the Palmer video. It was a great bit of switching gender role models and for me that was a hilarious bit of turning the tables on the common male dominated situation. Of course, only Shania could pull it off. Despite her being sexily clad, she still comes off as the wholesome entertainer that she is. Twain remains the girl next door; sexy but still clean cut.
True Story
After Shania's video came out, Chevrolet had a very funny commercial on TV for its trucks where a bunch of he-men are driving around and one of them is singing "Man! I feel like a woman!" to the consternation of his fellow passengers.
I lived that in real life when my niece reported to me that my nephew and a gang of other 17 year old males were seen driving around in a convertible with the top down, Shania's song blasting on the cassette player and all of them singing the lyrics at the top of their voices. Man, you feel like a woman? [laughs] Does that sound a little gay or what? Of course it was all great fun and to this day Twain's song and the video remain quite a cultural phenomenon for country music which had clearly crossed over into the mainstream. That ain't country per se; it's pure pop.
Click
HERE
to read more from William Belle
References
Wikipedia: Robert Palmer: Addicted to Love
Wikipedia: Shania Twain: Man! I Feel Like a Woman