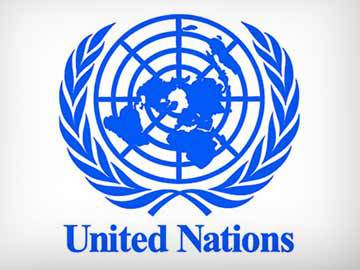 This article was last updated on April 16, 2022
Extreme levels of food insecurity persist across South Sudan and nearly one third of the population is in need of emergency food assistance according to the United Nations.
The UN notes that further deterioration in food security is likely during an extended lean season (February-July), as widespread insecurity continues to limit livelihoods, disrupt trade, and block humanitarian access.
In a worst-case scenario where conflict intensifies and humanitarian access is further limited, Famine (IPC Phase 5), marked by high levels of excess mortality, is possible. Unity State, where displaced households already face an extreme lack of food, is the area of greatest concern.
Urgent action to end conflict and increase the size and scope of emergency assistance delivery is critical to save lives over the coming year, predicts the UN.
Resurgence of conflict in July 2016, violence has spread to Greater Equatoria, and now affects all regions of South Sudan.
Over 450,000 people have fled the country since July, bringing the total number of refugees to 1.3 million. Nearly two million people are internally displaced, according to the UN report.
"Across much of the country, household access to food and cash income has declined as conflict has disrupted planting, harvesting, and other livelihood activities."
"On-going crop assessments and key informant information indicate that 2016 staple food production is below average in many areas, including the typically surplus-producing areas of Western Equatoria."
Meanwhile, macroeconomic factors continue to drive exorbitant staple food prices.
"A substantial decline in oil revenue since 2014 has contributed to a sharp drop in both foreign currency reserves and the value of the South Sudanese pound. These factors, along with insecurity along key trade routes, have restricted normal trade flows into South Sudan and from the capital to wider areas of the country."
This is occurring at a time when import requirements are higher than usual given below-average harvests. The subsequent reduction in food availability on local markets has driven prices to record levels.
As of November 2016, retail sorghum prices in Aweil, Wau, and Juba averaged 49 SSD/kg, four times higher than the previous year and 10 to 15 times higher than November 2013, the month before the initial outbreak of conflict.
"These high prices, along with declining incomes, have significantly eroded household purchasing power."
All regions of South Sudan are in need of significant humanitarian response.
You can publish this article on your website as long as you provide a link back to this page.