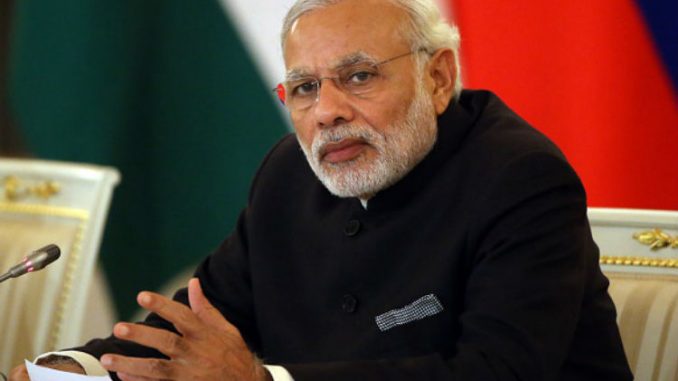 1. Oye Times: What is the significance of Presidential Elections 2017?
Presidential Elections 2017 is of great importance to BJP. For the first time in the history of independent India, Bhartiya Janata Party (BJP) has a chance to place its man as the President of the country. In 2002, when BJP was in power and Atal Bihari Vajpayee was the Prime Minister, BJP supported a consensus candidate, Dr. APJ Abdul Kalam, proposed by Samajwadi Party. There is considerable excitement in BJP camp, as India may get its first President, Ram Nath Kovind, from Rashtriya Swayamsevak Sangh (RSS), widely regarded as the parental organization of BJP.
For opposition parties who are struggling to stop the BJP juggernaut, polls provide a chance to group and form an anti-BJP front. Presidential polls provide a testing ground for any such formula which could be given a bigger shape in 2019 Lok Sabha elections. 17 parties led by Congress have come together and put up Meira Kumar against BJP candidate, converting it into a Dalit versus Dalit contest. Only one party, Nitish Kumar's Janata Dal (United) [JDU], belonging to the opposition camp, has decided to support the BJP candidate.
2. Oye Times: How is President of India elected?
President of India is elected through a complex formula. Members of Parliament (MP) from Lok Sabha & Rajya Sabha and Members of Legislative Assembly (MLA) comprise the Electoral College. The objective of the process is to ensure that the principles of co-operative federalism are followed and President is an equal representative of the states as well as the Union of India.
The value of a vote of MP is 708, while the value of the vote of an MLA is dependent upon its population. Bigger states like Uttar Pradesh, Bihar, Maharashtra, West Bengal, Tamil Nadu, Andhra Pradesh have a higher weight. A candidate requires "50 percent of valid votes polled +1" of the first preference votes to win the election.
3. Oye Times: What is the role of the President?
President is the Head of State and Commander-In-Chief of the Indian Armed Forces. While on paper he enjoys substantive powers, in effect, it is the Prime Minister, who is the people's representative and exercises real power. He takes a call on government formation in the case of a fractured mandate and imposition of President's Rule in states. He acts as a repository for particularly controversial legislative bills and clears clemency petitions. He appoints judges of the Supreme Court and High Court, Election Commissioner, Attorney General, Comptroller and Auditor General etc. He promulgates ordinances when Parliament is in recess and nominates members to both Houses of Parliament.
4. Oye Times: How are parties stacked up for these elections?
BJP led National Democratic Alliance (NDA) is in majority in Lok Sabha. It has the highest number of MLAs in the state assemblies. However, in Rajya Sabha, Congress is the single largest party and anti-NDA groups are close to the majority. This makes the contest interesting. NDA has 48.5% votes in the Electoral College and anti-NDA plus neutral groups account for the balance.
After the announcement of its candidate, NDA has managed to get support from neutral parties like Biju Janata Dal (Odisha), Telangana Rashtriya Samiti (TRS), both factions of AIADMK (Tamil Nadu) and opposition parties like JDU (Bihar) and YSR Congress (Andhra). This has given a boost to NDA numbers to 63% of Electoral College, effectively meaning NDA candidate will have a smooth sailing. The Congress-led opposition group has 36% of votes in Electoral College and 1% comprises of independents / smaller parties.
Since parties cannot issue a whip to its MPs/MLAs and the voting in Presidential Poll is through a secret ballot, there are high chances of cross voting. My estimate is NDA candidate will get 2/3rd and Congress candidate 1/3rd of the votes.
5. Oye Times: What will be the impact of Presidential poll results?
The Presidential election results will have a significant impact on national politics in the near term. BJP's victory march continues. Opposition parties will become more wary of their survival. While the opposition has been able to successfully put up a symbolic contest, there is still a question mark over its key constituent JDU.
State elections are due in 4 states (Gujarat, Madhya Pradesh, Chhattisgarh and Rajasthan) where BJP is in power, before 2019 Lok Sabha polls. Three out of these four governments have been in power for more than 15 years and susceptible to anti-incumbency. How Congress approaches these elections and will it be able to form a broad anti-BJP coalition is something that will be key to watch out for?
It's not only about keeping the current flock of the anti-BJP front together, Congress would also need to expand this front and include parties like BJD, TRS who will face stiff competition from BJP in their own backyards. 1977 like situation, when opposition ganged up against Indira Gandhi under Janata Party banner, could emerge to take on BJP, however the result may not be similar. On the other hand, BJP becomes stronger. It is likely to bag one more state Himachal Pradesh in 2018. Tripura and Karnataka may also fall in its lap. If BJP doesn't commit a blunder and Congress doesn't pull up its socks, BJP is set to become the Congress of 1950s-60s and enjoy power for decades.
(Amitabh Tiwari is an ex-corporate and investment banker turned political commentator and consultant. Views are personal. He can be reached @politicalbaaba.)