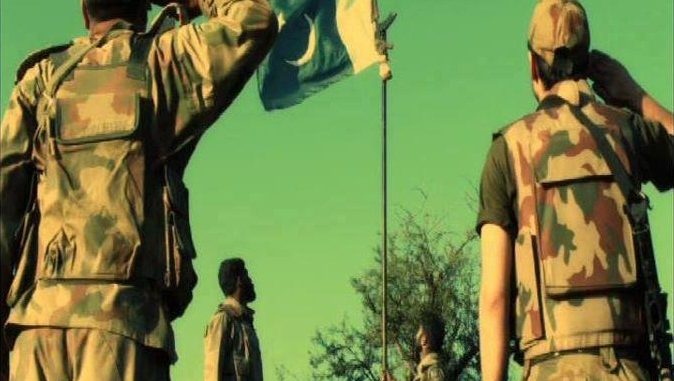 Despite an ever increasing burden on the economy, Pakistan has decided to boost its defense spending up to 10% in the coming fiscal year. The announcement was made by Finance Minister Ishaq Dar on Wednesday.

In the current scenario, an average Pakistani bears up to 20 hours of electricity shortage every day. The power shortages are costing an estimated loss of from 1.5% to 2% of GDP growth yearly. The federal budget of 3.5 trillion rupee (US$35.5 billion) includes proposed spending of 225 billion rupees in the energy sector. Finance minister said the government has decided to relieve the $5 billion circular debt from the energy sector within the next 60 days to help minimize power cuts in the country.

The budget does not include any increase in the salaries of government employees, which has spread a wave of anger in the public sector staff who now plan on holding strikes to record their protests. Ishaq Dar has also proposed to increase General Sales Tax (GST) from 16% to 17% and make efforts to bring tax-to-GDP ratio rise to 15% from 9%. The increase in GST has mostly affected masses as they end up paying inflated prices.

Ishaq Dar is a senior leader of Pakistan Muslim League-N and is known for having close ties with PML-N chief and Prime Minister of Pakistan, Mian Muhammad Nawaz Sharif. One of the major challenges faced by Ishaq Dar and his ministry is to manage the much-expected balance of payment crisis as foreign reserves have plunged to $11.46 billion by the end of May. Dar would also have to draft a way to talk to IMF and bring it on board.

"Right now, you cannot reach an agreement with the IMF because the kind of conditions they would impose on you would not allow you to grow. But if our economic revival package starts working in two months, three months' time, and it is clear that exports are picking up, and our revenues are going up, then you need much less adjustment than indicated by the present situation," Reuters reported Sartaj Aziz, a key economic adviser to the new government.