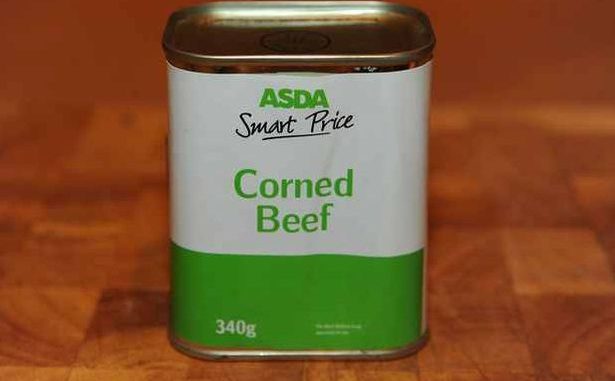 Asda is immediately recalling all corned beef from its budget range after traces of the veterinary drug use for treating animals, phenylbutazone were found in a few samples.
The Food Standards Agency (FSA) has said "very low levels" of the drug had been detected in the Asda Smart Price Corned Beef product and are highly unlikely to cause harm.
However, customers who have bought the 340g tins, with any date code, have been advised not to eat the corned beef but to return it to the supermarket.
They have also told that it is the first time traces of the drug have been found in a meat product in the U.K. since the horsemeat scandal started. Animals treated with bute are not allowed to enter the food chain because the drug could pose a risk to human health.
Scientists began testing tins of 'Smart Price' corned beef for bute after they found it had some traces of Horse DNA in it.
According to the FSA, except corned beef, no other Asda products were thought to be affected with the said drug and that customers who bought the corned beef should contact the supermarket for a refund.
Asda withdrew the product on March 8 after it was discovered to contain more than 1% horse DNA. Bute was detected in very few samples, at the level of four parts per billion on conducting further tests.
Shadow environment secretary Mary Creagh has expressed her worry towards the discovery.
While an Asda spokesman said the supermarket did everything possible to keep customers informed about the product.
Article viewed on Oye! Times at www.oyetimes.com.