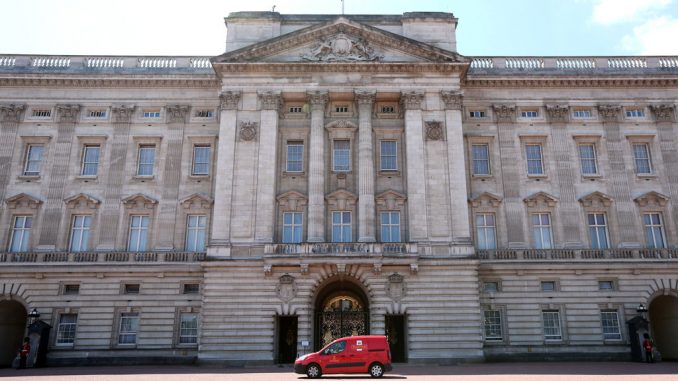 According to British police, a man has been arrested after scaling a 12-foot fence and gaining entry to the royal state rooms of Buckingham Palace – the official London residence of Queen Elizabeth II.
The occurrence of the break-in happens to be one of the most serious security breaches in 30 years.
London's Metropolitan Police spokesperson has told that the incident took place on Monday night in the absence of all the members of the royal family.
Spokesperson has added that the man involved in break-in was found "in an area currently open to the public during the day" and arrested for burglary, trespass and criminal damage.
A second suspect was arrested outside the palace in central London for conspiracy to commit burglary.
Police has told a security review has been launched to look at current security at the palace.
It is still unclear why the incident had been revealed five days after it occurred.
However, Buckingham Palace has declined to comment on the revelation.
It is one of the most serious security breaches at the palace since 1982 when Michael Fagan sneaked inside the Queen's private chambers after climbing the walls of Buckingham Palace and scaling a drainpipe. The unemployed father-of-four had an around 10 minute's conversation with the monarch before she managed to raise the alarm when he asked for a cigarette.
Presently, Queen Elizabeth, 87, is spending her summer break at Balmoral Castle in Scotland where she is expected to make a traditional appearance at the Highland Games on Saturday.
Article viewed on Oye! Times at www.oyetimes.com.