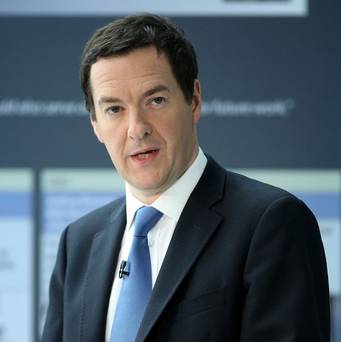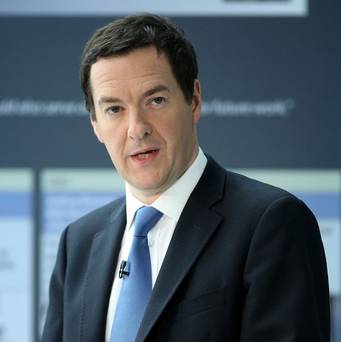 British Finance Minister George Osborne has accused the U.K. Independence Party and the Labour party on Wednesday for posing a threat to Britain's open market through peddling "a deeply pessimistic, depressing, anti-business agenda".
While addressing the courting business leaders ahead of 2015 general election at the Confederation of British Industry's annual dinner, the Chancellor has said although U.K. economy is recovering at a slow pace but his decade-long plan is just partially completed.
In his speech, Mr Osborne has criticised the opposition parties' agenda: "For all of my adult life . . . there has been a political consensus in this country that Britain's future lies as an open, market economy.
"Since then, under governments of all political persuasions, we have championed free trade – and welcomed foreign investment – and built competitive, open markets under the supervision of robust independent regulation.
"Sadly, that consensus that we put the national economic interest first – ahead of opportunist party advantage – is under threat for the first time in twenty five years.
"Political parties on the left and the populist right have this in common: they want to pull up the drawbridge and shut Britain off from the world.
"They want to constrain foreign investment in our economy, and deprive us of the British jobs that it has created in industries from car manufacturing to energy.
"They want to set prices, regulate incomes, impose rent controls, wage war on big business, demonise wealth creation, renationalise industries – and pretend that they can re-establish control over all aspects of the economy.
"Whether from the left or the populist right, we now see a deeply pessimistic, depressing, anti-business agenda."
The Chancellor has asked the Britons to "reject the forces of pessimism on the left and the populist right.
"Reject their anti-business, anti-free market, anti-jobs agenda which tries to play to the politics of anger – but is not the politics of the answer.
"Britain is on the rise again so let the British people say to them both: you will not drag us down. The forces of optimism will succeed."
The article viewed on Oye! Times at www.oyetimes.com.