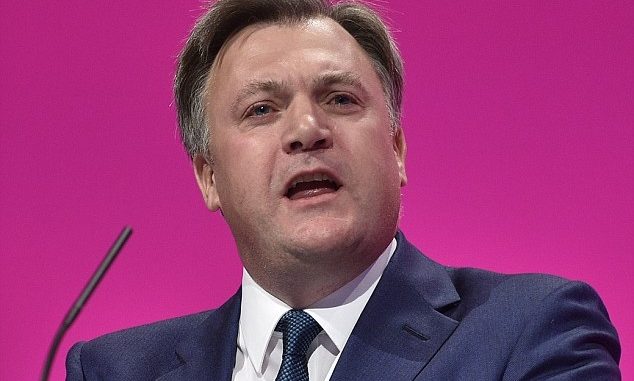 The Shadow chancellor Ed Balls has made an attempt to reassure London homeowners that Labour party plans for a new mansion tax will not affect most of them by saying the planned threshold of £2m would rise in line with the house prices.
Mr Balls has also revealed that the newly proposed mansion tax will lead to an extra monthly expense of £250 for someone in a home worth between £2 million and £3 million. This cost is average top band of council tax.
In addition, the shadow chancellor has that anyone with income less than £42,000 would be allowed to defer payment of the new tax until they sell their home or die.
Mr Balls has claimed: "Ordinary Londoners should be protected and wealthy foreign investors must finally make a proper tax contribution in this country.
The tax would be "fair, sensible and proportionate. We will ensure those owning properties worth £2-£3 million will only pay an extra £250 a month through this new tax – the same as the average top band of council tax.
"Owners and investors in properties worth tens of millions of pounds should make a much bigger contribution."
The recent announcement was made after a backlash against the mansion tax among some wealthy Labour donors as well as prominent Labour MPs in London such as Tessa Jowell.
Dame Tessa Jowell has said: "Take one of the many elderly couples living in my constituency in Dulwich, who might have bought a house 30 years ago and are now living on pensions and are asset rich but income poor. No mansion tax should drive them from their homes."
The mansion tax is also facing criticism by donors and some newspapers, notably the Times.
However, the tax, which Labour intend to introduce to help fund the National Health Service if it wins elections in May, is estimated to raise 1.2 billion pounds a year, would enable to fund an additional 20,000 nurses and 8,000 GPs by 2020.
Mr Balls has asserted through his writing in the London Evening Standard: "It cannot be fair that the average person pays 390 times more in council tax, as a percentage of the value of their property, than the billionaire buyer of a £140m penthouse in Hyde Park – who has seen its value rise by around £6m in the past few months alone."
Article viewed on Oye! Times at www.oyetimes.com.