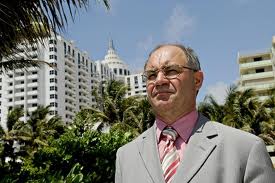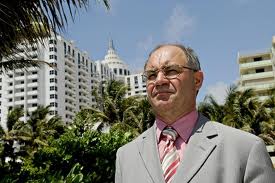 On Monday at a press conference in London, England, former bank employee Rudolf Elmer handed to Julian Assange of WikiLeaks two disks purported to contain the names of 2,000 individuals and corporations possibly guilty of tax evasion. Without naming anybody, Elmer said that at least 40 politicians figure among the names.
The idea of "possible" tax evasion comes down to vetting this information and
according to Reuters
, Julian Assange has said it would be weeks before the information was released as WikiLeaks and possibly media organisations needed to review the material. This seems to come out of the blue and has the result of shining once again the spotlight on WikiLeaks and its co-founder.
But who is Rudolf Elmer? As
reported in Wikipedia
, this gentleman's story dates back a number of years and it is merely the confluence of circumstances that sees his name in the headlines now.
Rudolf Elmer is a former employee of Swiss bank Julius Bär. He worked for the bank for close to two decades, the last position being overseeing the Caribbean operations of the bank for eight years until his dismissal in 2002. He came to prominence as a whistleblower when he gave secret documents to WikiLeaks detailing the activities of Julius Bär in the Cayman Islands and alleged tax evasion. He was arrested in 2010 and in 2011 is due to be extradited to Switzerland to stand trial. Julius Bär alleges that Elmer has doctored evidence to suggest the tax evasion.
On Monday 17 January 2011, Elmer staged a press conference with Julian Assange to hand over two discs of data in front of reporters. He told reporters "As a banker, I have the right to stand up if something is wrong […] I am against the system. I know how the system works and I know the day-to-day business. I wanted to let society know how this system works because it's damaging society". He added that he had tried to approach universities with his data but that they had not responded. Likewise, attempts to attract the attention of the Swiss media had failed, with him being dismissed as "a paranoid person, a mentally ill person". Elmer began to lose hope, "but then a friend of mine told me: 'There's WikiLeaks.' I looked at it and thought: 'That's the only hope I have to [let] society know what's going on.'"
Wikipedia has published a complete article on the
lawsuit filed by the Bank Julius Baer against WikiLeaks
back in 2008 which explains the termination of Rudolf Elmer. However it also reports that some of the data appears to be dated after Elmer's dismissal in 2002. The bank charges that Elmer has falsified data but could there be another leak?
The interesting aspect of this lawsuit is that the bank didn't just go after WikiLeaks about publishing sensitive data, the bank attempted to shut down the entire WikiLeaks web site. Apparently that move on the part of the bank drew more media attention to the entire affair instead of keeping things quiet.
Indian names?
The
Times of India
is reporting on supposed "Indian-sounding" names are part of the data handed over to WikiLeaks. At the moment, however, this is just speculation as none of this information can be verified at this time. Only if and when WikiLeaks itself publishes the data will anybody truly find out just what this mysterious banking data is all about and just who is involved.
YouTube – Associated Press: Jan 17/2011
Banker Hands Tax Evasion Docs to WikiLeaks
A former Swiss banker hands over documents to WikiLeaks that he alleges detail attempts by wealthy business leaders and lawmakers to evade tax payments. (Jan. 17)
http://www.youtube.com/watch?v=h7BMSVpksqw
YouTube – BBC: Jan 17/2011
"I Have The Right To Stand Up If Something Is Wrong!" Man That Leaked Swiss Bank Docs To WikiLeaks
http://www.youtube.com/watch?v=Pn994wHv9fY
YouTube – NewsXLive: Jan 17/2011
Swiss banker tells all
Rudolf Elmer, a former employee of a Swiss Bank handed over two discs of information to Wikileaks founder Julian Assange in London.
http://www.youtube.com/watch?v=rIvwrO-M_bE
Click
HERE
to read more from William Belle.