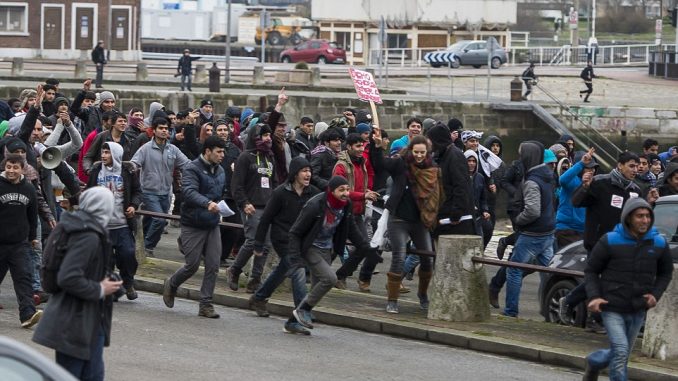 The British trade association, Road Haulage Association, has once again repeated its call for deployment of French military at the Port of Calais after almost 50 migrants reportedly made their way onto a ferry following a "shocking breach of security." The chief executive of the association, Richard Burnett, alleged that while the incident had attracted attention, it was just the latest in a string of instances.

Mr. Burnett mentioned in a statement that "this shocking breach of security clearly shows that the migrant mayhem in and around Calais is not being tackled," stressing that "this latest episode has made the headlines, but the many incidents of attacks and intimidation faced by our British drivers on a daily basis are going unreported as, depressingly, they are now being regarded as routine." Therefore, Burnett concluded that "it is now time for the authorities to acknowledge and meet our demand for the French military be deployed to secure the port and its approaches," adding that "I am now publicly calling on government to join my call for this decisive action."

In his remarks, Mr Burnett urged immediate action while warning that it is "only a matter of time before our worst fears become a reality and a UK-bound truck driver is killed." Meanwhile, the official statement issued by the Port of Dover confirmed that the Port of Calais had been closed after experiencing "migrant activity" which had caused disruption to services. It reopened more than two hours later, although the service was beset by hours of delays.