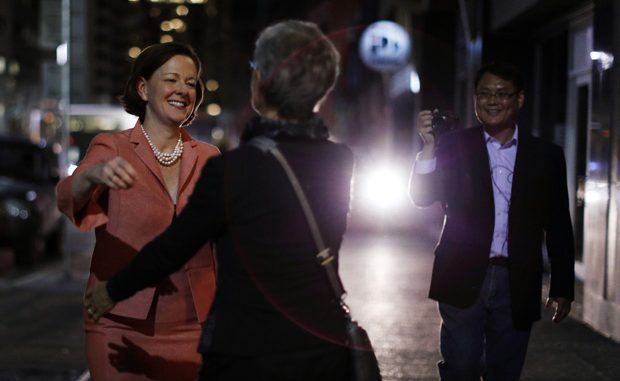 Proving all the analysts and surveys wrong, Premier Alison Redford of Progressive Conservative won over the Wildrose Party in Alberta. On Monday, Danielle Smith, leader of the Wildrose got the least number of votes – giving a clear path to Redford's unexpected win.
Danielle Smith said during her speech: "We found out change might take a little longer than we thought. I acknowledge we wanted to do better… Am I disappointed? Yeah. Am I discouraged? Not a chance… the growth of Wildrose has been nothing short of remarkable."
Stephen Carter, Redford's campaign manager told the media that PCs were definitely planning to give a tough fight to the Wildrose – the PCs always had the potential to grow stronger and lead. Elections in Alberta have almost never been so factious. The legislature would now look like this: 61 seats are PC, 17 seats are WRP, 5 seats are LIB, and 4 seats are NDP.
He said: "We started from zero and we're very very happy with the returns and we're happy we've earned the trust of Albertans."
Nonetheless, Smith won her seat in Highwood. She says Albertans are probably telling her that the Wildrose should take more time to establish themselves with the people on political grounds.
"Albertans have decided that Wildrose might need some time to prove ourselves, some time to establish ourselves and I relish the opportunity and I'm grateful for the responsibility that Albertans have bestowed upon us. Today, I stand at the helm of the official opposition."
Article viewed on Oye! Times @ www.oyetimes.com