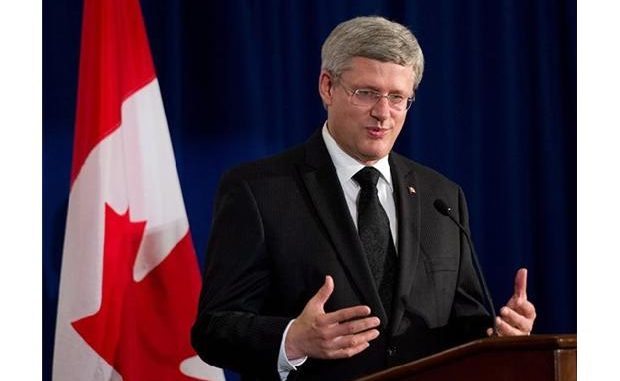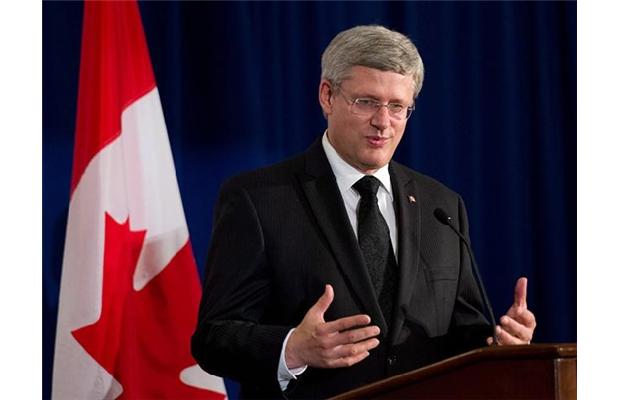 Canada's Prime Minister, Stephen Harper, made an open appeal to the international community on Thursday during his address at the World Statesman Award from the
New York
-based Appeal of Conscience Foundation. He urged the world leaders to progress to "step up pressure and isolate" Iran, he implied it have had a regime "where evil dominates." Harper ditched an opportunity of speaking at the United Nations General Assembly for this award.
He openly argued that Iran has become a country which constitutes "unambiguously a clear and present danger" to the world for dual reasons. He stated that its quest of nuclear weapons and support of terrorism has now become a greater threat to Israel's existence more than ever. Harper recently ordered to shut its embassy in Tehran and also expelled all Iranian diplomats from Ottawa. He also guaranteed to the audience at the same time, that he does not intend to advocate war by such steps.
Even though Harper did not attend UN's opening ceremony he still did not waste the event completely. He took time to meet several world leaders including Haiti's President, Michel Martelly, and the president of the Palestinian Authority Mahmoud Abbas.