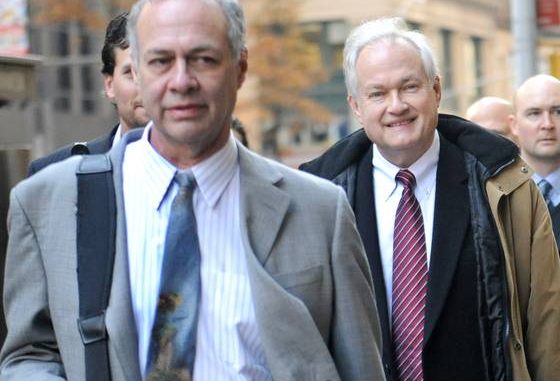 The everlasting bargaining sessions seems to have failed at yet another attempt to tackle the critical labour issues, this time with the direct participation of NHL owners and players for the third straight day this afternoon. Now reports allege that NHL commissioner Gary Bettman and NHLPA executive director Donald Fehr, both whom were previously absent in the meetings held directly between players and owners, are called back again to participate in the effort to end the almost three-months-long lockout.

Sources claim that the strategy of directly involving the owners and players, without anybody else to represent their side, has also failed out of all the options attempted to resolve the situation. Reports claim that players have now maintained that they want the negotiations to be opened up to anyone they want to bring in. Hence representatives of both sides who initially represented the sides, Fehr and Bettman will most probably formally rejoin the talks in the next meeting. The meeting of Tuesday was held for almost 10 straight hours, whereas the continual meeting on Wednesday took even more time than that.

Reports allege that the NHL Players' Association has put another proposal on the table for the NHL to weigh up on Wednesday, which the league later on criticized. Both parties dedicated their entire day to finding a way to resolve the issue with talks ending shortly before 1am E.T. In words of NHL Deputy Commissioner, Bill Daly described, the bargaining session of Wednesday was a "good, candid dialogue" but he also added that "critical issues" are still unchanged and that he expected those issues to be addressed during Thursday's negotiations.