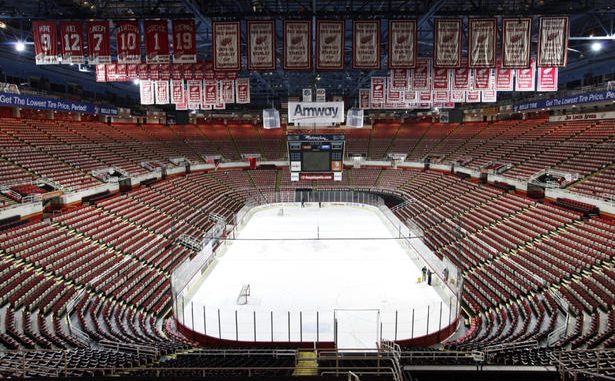 Latest reports confirm that the NHL has proposed a new offer for its locked-out players' union on Thursday night, which once again spurs hope of both sides at least returning to the bargaining table and attempting to sort out differences. It is attributed to unconfirmed sources that the latest offer has increased the player's maximum contract length up to six years, i.e. an increment of a whole season, while also showing flexibility in determining the salary by increasing it from five to 10 per cent from year to year.

Almost everyone knows better than to assume that the union would simply accept the offer and sign the offer without negotiating it further or proposing a counteroffer. But still numerous observers have predicted that in case both sides come up with an agreement soon, the NHL might even commence sometime before Jan. 20. Technically, it is not even confirmed yet if or when will the union and league return to the bargaining table. The NHL lockout has almost surpassed 104 days on Friday.

One of the key reasons for the negotiations to fail up till now was the duration of players' contracts, as this verdict was not settled among the two parties in any of the collective bargaining offers. Even now the players last sought the contract lengths to be at least seven years, and the latest offer by the league allows six year, which is quite close enough. Though we will only see when the time comes, if the union agrees to let go the one year or will this offer once again get no positive response from the players'.