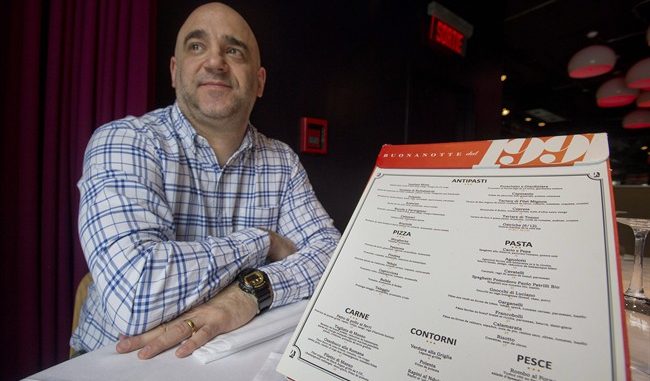 Quebec's language cops have laid it hard on the word "pasta," asserting it to be too much Italian, and demanded the name of the dish to be a little more French. "Pasta" was only one of the words objected upon in the menu of the trendy Italian restaurant in Montreal, Buonanotte.

Among other words that weren't enough French flavored for the Office Quebecois de la language francaise were "bottiglia," i.e. Italian for bottle, which was recommended to be "bouteille" on the wine list. Whereas, the word "calamari" was also disliked as the French word for squid. Owner of the well reputed restaurant was in complete disbelief when he was handed over the letter from the agency pointing out the transgressions. Owner of Buonanotte, Massimo Lecas, admitted that "we were taken aback by it." Buononotte is deemed as one of the most elite dining facilities in Montreal, where several sports and entertainment stars including Maurice (Rocket) Richard, Celine Dion, Leonardo DiCaprio and Robert De Niro, have visited routinely. Pierre Elliott Trudeau and Brian Mulroney have also reportedly dined at the restraint, although the visit of Premier Pauline Marois is unconfirmed. It also has a restaurant in Toronto under the same name.

An official statement from the department, released on late Wednesday, revealed that the provincial government has ordered the language agency to review the whole situation. It was admitted that the event of finding non-French words on the restaurant menu was highlighted unnecessarily. It was clarified that the review will take into consideration the exceptions allowed in the language law related to foreign food.