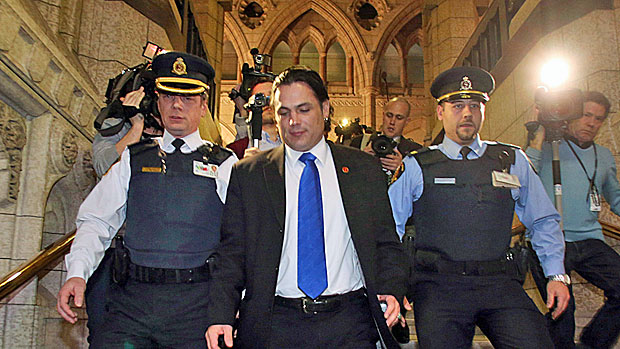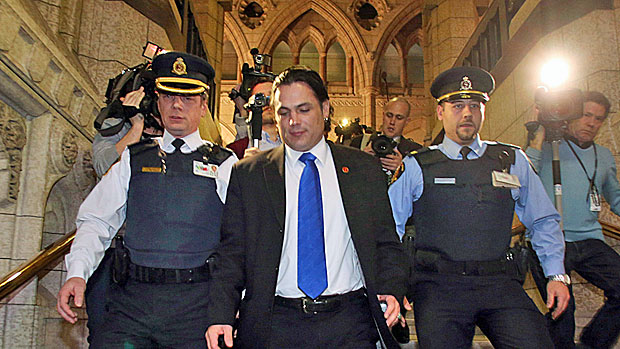 The suspended Senator, Patrick Brazeau, currently at centre of media attention has been officially charged with offences of assault and sexual assault regarding the case of violent confrontation, related to controversial aboriginal issues, in which he is being blamed to have pushed the complainant so hard to have broken the handrail of the staircase she was holding. A search warrant was executed on Feb.7 to look for evidence at Mr. Brazeau's residence, regarding which Gatineau police shared that it was searching for a torn up bra and blouse, along with a pant button.

The court records show the complainant's version of unfolding of the events, after Mr. Brazeau demanded the complainant to leave his house following a two-day dispute regarding his handling of aboriginal issues. Mr. Brazeau, being highlighted as Prime Minister Stephen Harper's appointment to the Senate in 2008, has been an open vocal critic of the Idle No More movement and the hunger strike undertaken by Attawapiskat Chief Theresa Spence. The alleged victim informed the authorities that she refused to support Mr. Brazeau's views on the matter, hence he ordered her to leave the house at the day of supposed confrontation.

It was enlisted in the court record that Mr. Brazeau purportedly ripped up the victim's bra and a blouse, which she was holding in her hands while she packed her bags. It further stated that Mr. Brazeau forcefully clutched one of the alleged victim's breasts in an "aggressive way" and brought down her pants, breaking its button and the zipper. The complainant notified police that she had already been victimized with gust and had visible injuries before she called 911 to report the incident.