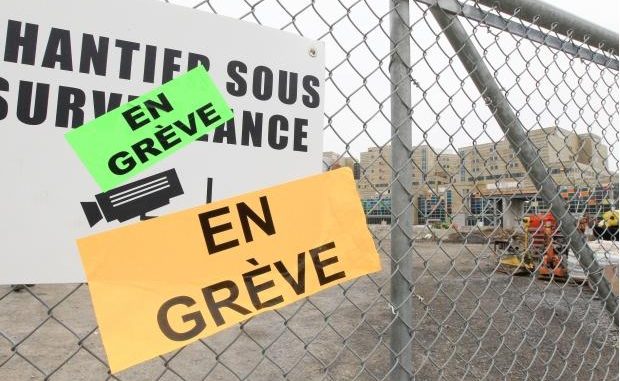 The Alliance Syndicale construction union has instructed its 77,000 members in Quebec's industrial, institutional and commercial sectors to obey the newly implied back-to-work legislation at a special meeting in the National Assembly on Sunday. The urgently imposed Bill 54 was abruptly debated upon and took a long stretch of 15 hours before it was approved in the Quebec National Assembly, presumably aimed at ending a two-week construction strike. The bill orders all workers to return to their job sites on Tuesday morning at 6:30 a.m. or face fines from $100 for individual employees to $125,000 for unions and employers' associations.

Furthermore, the Bill has set a one-year time period for deliberation on renegotiations between disputing construction industry parties, namely the Alliance Syndicale and the Association de la Construction du Québec (ACQ). The latest step of the bargaining was taken by construction workers of the Alliance Syndicale, who presented an offer to the ACQ in late afternoon on June 29, which was rejected and negotiations were halted soon after. Consequently, the premier decided to intervene and a session of National Assembly on Sunday leads to Bill 54.

Spokesperson for the workers' union, Merlin Trottier-Picard, stated that "we were extremely disappointed to see the level of debate that took place in the National Assembly yesterday." It was explained that "there were many deputies who manifestly do not understand the world of construction (…) or clearly comprehended the dossier." Trottier-Picard boldly stated that he doesn't expect the construction workers to forget "the insults" made about their profession in the Assembly come election time.