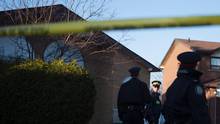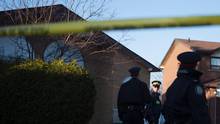 According to the data collected and analyzed by the federal agency, Statistics Canada, it has been reported that the crime rate of the country has continued to roll down this year again, bringing the overall homicide rate to the lowest level in 46 years. The report explained that overall police-reported crime rate reduced by 3 per cent, which brought the numbers to the lowest level since 1972.

It was reported that the steep reduction in crime rate was mainly due to lessening in the number of most common offences, ranging from mischief to car theft. Meanwhile, the "crime severity index," i.e. a method deducted to weigh different offences, also reduced by 3 per cent. It was also pointed out in the report that British Columbia city of Kelowna had the highest crime rate last year, while Toronto once again remained the city with lowest crime for the sixth year in a row. Overall a total of 543 homicides were reported in Canada last year, which were 55 less than 2011, bringing the overall homicide rate down to its lowest since 1966.

StatsCan report highlighted that fewer violent crimes last year resulted in a visible increase in several other offences, including extortion and sexual violations against children. Additionally, the Police also recounted increment in the number of identity fraud, terrorism-related offences and certain drug offences. It is important to keep in mind that the annual report from the federal agency only evaluates the crimes that are reported to police, resulting in critics to say that it paints an incomplete picture.