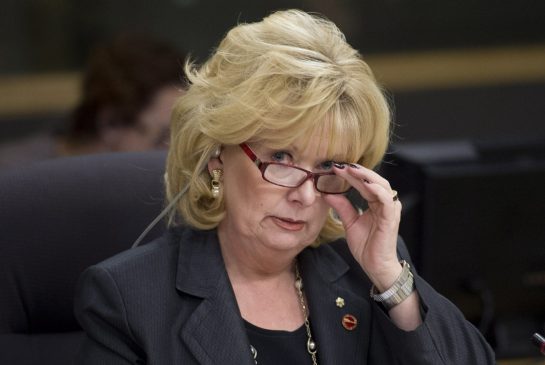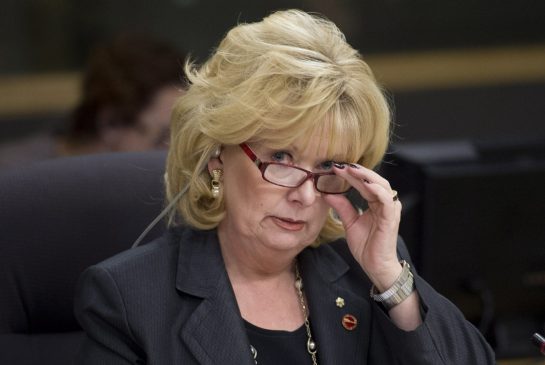 In result of an elaborative investigative inspection of Pamela Wallin's travelling expenses, the auditors are scheduled to reveal their findings on Monday. The auditors credit themselves of having had minutely scrutinized Wallin's travel expenses of past last three years.

On the next day, the Senate's internal economy committee will decide on Wallin's fate, disclosing a course of action, which most will likely include the possibility of sending her audit to the RCMP for a further look. On the contrary, CBC reported on Sunday night that its sources claim that Wallin might instead be ordered to repay more than $100,000 in fine. However, apart from that decision, the choices made in Wallin's case are deemed to have tremendously broader implications for the upper chamber and all of its members, in case a larger debate is ignited to determine what work actually constitutes as Senate business. In addition to raising concerns about Wallin's travel bills, another controversy born recently is necessity and fairness of the work she usually does while traveling.

In case the audit, or the Senate committee, eventually concludes that some of Wallin's work doesn't match with the vague definition of Senate business, other members of the red chamber may are also be scrutinized for their own activities and advocacy roles. The case at hand is about the three-year travel bill of more than $360,000 that was paid by the taxpayers' money, and should've been charged to one of the corporate boards Wallin served on.