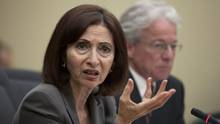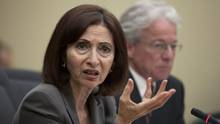 Ontario's information and privacy commissioner, Ann Cavoukian, mentioned in a recently issued report that civil servants have failed to unveil thousands of e-mails that were relevant to the highly controversial cancellations of two gas-fired power plants by Ontario's Liberal government, which ultimately lead to the public being largely "misled" on the matter.

The report issued on Tuesday highlighted that the bureaucrats at the Ministry of Government Services were to be held responsible for not searching thoroughly enough when asked earlier this year to track down e-mails from a former high-ranking political staffer, Craig MacLennan, who played a vital role in the gas plant file. The report quotes Ms. Cavoukian saying that "I remain saddened at the failure of [ministry] staff to dedicate adequate resources to provide accurate and complete information to my office during the course of my initial investigation." She concluded that "I am left with the inescapable conclusion that they did not take my investigation very seriously."

Public perception on the cancellation of gas plants in the Toronto suburbs of Mississauga and Oakville by the Liberals largely adheres on the highly popular speculation that it was a strategic approach of the Liberals to secure victory of their candidates in area in the coming elections at cost of an estimated $585-million. Ms. Cavoukian began her initial investigation into the matter after Mr. MacLennan informed an investigating committee probing the cancellations that he had erased all of his e-mails from his time as chief of staff to two energy ministers.