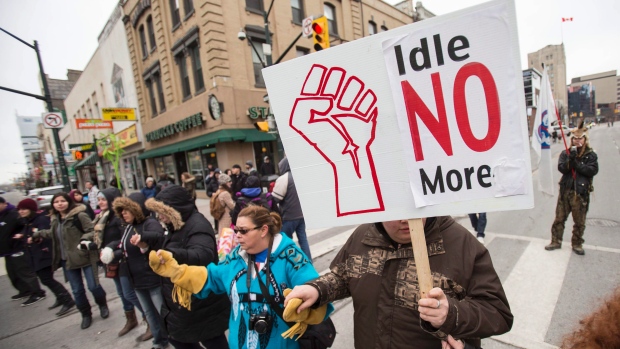 This article was last updated on April 16, 2022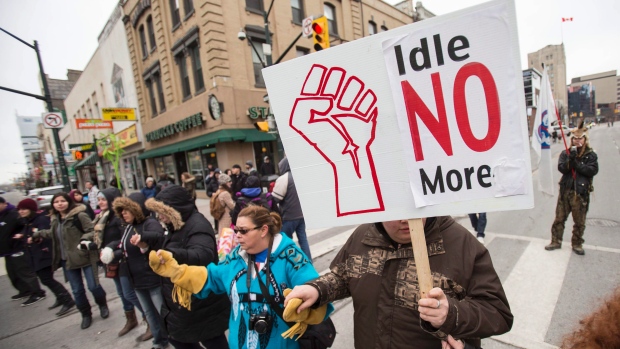 Organizers of the Idle No More movement have announced to observe global day of action today, citing plans to bring dozens of demonstrations to march across Canada. The global day of action has been deliberately announced on the 250th anniversary of the British Royal Proclamation of 1763, i.e. Canada's founding document stating that indigenous land rights must be recognized.
The Idle No More movement kick started as a Twitter hashtag and quickly dispersed to numerous communities across Canada last winter, when aboriginal groups began protesting against the federal government's omnibus Bill C-45. It was openly stated by the First Nations groups that the bill threatens their treaty rights, while demanding the Conservative government to directly address the issue. The chief of Attawapiskat First Nation in northern Ontario, Theresa Spence, was the highlight of the Idle No More as she embarked on a highly watched six-week hunger protest in early December, subsisting on fish broth and tea. Eventually, the movement forced a meeting between Prime Minister Stephen Harper and the Assembly of First Nations chiefs, though critics claim that it did not reap any benefits at all.
Now, Idle No More events have been planned to take place on Monday in Victoria, Edmonton, Saskatoon, Winnipeg, Toronto and other Canadian cities. A video uploaded on Idle No More's website, quotes National Chief of the Assembly of First Nations , Shawn Atleo, stating that "this is a moment to hold a mirror up to reflect on the deepest, darkest corners of Canada's history, reaching out to Canadians saying: 'This is your moment, too.'"
You can publish this article on your website as long as you provide a link back to this page.