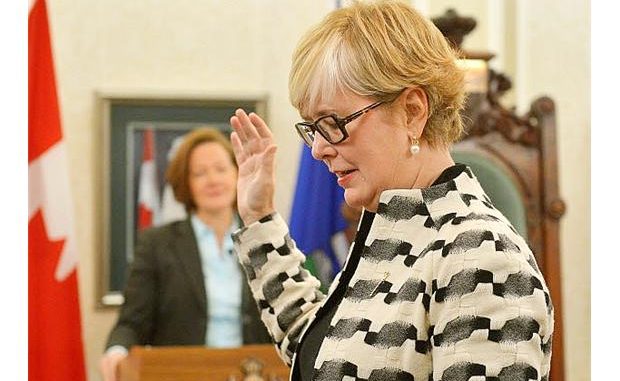 Calgary-Varsity MLA and Alberta's associate minister for electricity and renewable energy, Donna Kennedy-Glans, has become the second Tory MLA from Alberta to leave the Progressive Conservative government caucus in this week. In a formal statement issued on Monday morning, Kennedy-Glans announced her decision to resign from her ministerial position and sit as an independent MLA from now onward since she is giving up her PC caucus membership.

Kennedy-Glans mentioned that she had been a supporter of the PC party since the beginning and had chosen to run in 2012 election to be a part of a government that was open and transparent, free of entitlement and capable of making tough decisions. She stated that "since being elected, however, and particularly since joining cabinet, I am increasingly convinced that elements of this 43-year old government are simply unable to make the changes needed to achieve that dream of a better Alberta." Additionally, she alleged that "so what happens now? I still believe in public service and in politics. I still believe in that dream. I'll stay in my seat, sitting as an independent, because, I believe, I can better serve my constituents this way. It's time to make politics in Alberta better."

The first PC MLA to quit the majority caucus was Calgary-Foothills MLA, Len Webber, who announced to sit as an independent on last Wednesday. In a daring statement issued by Webber, he alleged that Redford was a bully with a sense of entitlement.