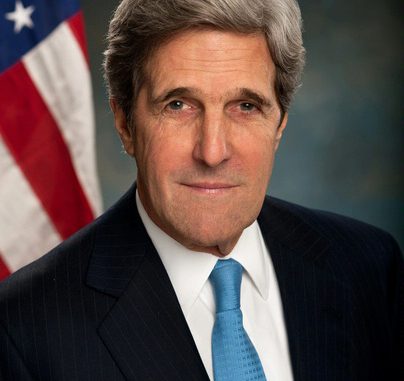 This article was last updated on April 16, 2022

U.S. Secretary of State John Kerry has assured during a press conference from Ahmedabad, India, on Monday that he will be flying to Paris at the end of the week in order to signify the country's continuous support for the French government in its struggle against terrorism. Mr. Kerry gave these remarks in reply to a query that sought his take on the growing criticism against the United States for only sending an ambassador to the mass rally in Paris on Sunday that drew leaders from 40 countries.
Explaining the situation, Mr. Kerry said that he had asked his team when was the earliest he could go to Paris as soon as he heard about the march and so "I will be traveling there on Thursday and be there part of Friday." Furthermore, Mr. Kerry alleged that the criticism that the U.S. has failed to send a senior-level official to the Sunday march is wrong. He pointed out that the senior State Department official for Europe, Victoria Nuland, had also joined the American ambassador for the march in Paris, along with other embassy officials.
Mr. Kerry stated that "the United States has been deeply engaged with France from the moment this horrific event took place," adding that "I really think, you know, this is sort of quibbling a little bit." He alleged that "the president and our administration have been coordinating very, very closely with the French on F.B.I. matters, intel, law enforcement, across the board," adding that "for the United States, that relationship is a constant, and it is ongoing."
You can publish this article on your website as long as you provide a link back to this page.