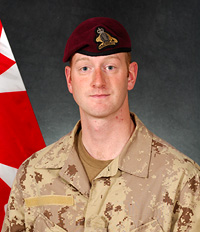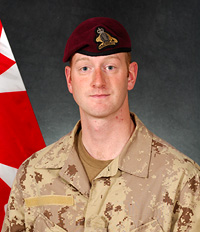 Canada has lost its 154th soldier in Afghanistan since its mission there started in 2002.
Cpl. Steve Martin, 24, of the Royal 22e Regiment, was killed while on foot patrol when an improvised bomb exploded. He was just 2 days short of his 25th birthday. Martin was from St-Cyrille-de-Wendover, near Drummondville, Que.
The Panjwaii district in Kandahar where the incident occurred had fallen back under Taliban control and the coalition had only managed to secure it again recently. NATO forces are building a road through the region, a key part of their offensive and Martin was patrolling near the construction project.
Martin is the first combat casualty since Cpl. Brian Pinksen died of wounds in hospital on Aug. 26. Pinksen was also caught in a roadside bombing.
154 members of the Canadian Forces have been killed Afghanistan since 2002. As well, four Canadian civilians have been killed, including one diplomat, one journalist and two aid workers.
We at Oye! Times humbly pay our respect to Cpl. Steve Martin's family and the loved ones he left behind.
Please leave a comment or condolences for our fallen soldier.

Click HERE to read more from William Belle.