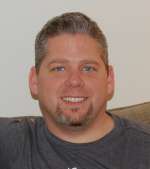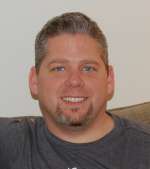 Shortly after 6 a.m., on Wednesday, January 12, 2011, a 52 Division officer was involved in a theft-of-vehicle investigation in the Dupont Avenue/Davenport Road area.
The officer who was struck and killed during the investigation has been identified as Sergeant Ryan Russell, 35, an 11-year member of the Service.
Sergeant Russell joined on October 26, 1999, graduated on March 24, 2000, and was assigned to 54 Division. On May 8, 2006, he was assigned to the Gun and Gang Task Force. On May 24, 2010, Ryan Russell was assigned to 31 Division. He was promoted, on August 30, 2010, to the rank of Sergeant and assigned to 52 Division.
Sergeant Russell is survived by his wife and two-year-old son.
Heroic, brave and generous tales of fallen Toronto Police Service Sgt. Ryan Russell continue to be told, as family, friends and police colleagues mourn the death of the young father and newly promoted officer.
A sombre Chief Bill Blair told reporters outside St. Michael's Hospital that Sgt. Russell, 35, was an 11-year-veteran, a husband and father to a young son.
"This is a very tragic day for the city of Toronto and the Toronto Police Service," Chief Blair said.
"He was a fine police officer and a great servant to the people of Toronto. He was out doing his job in the early morning hours … He put his life on the line and tragically has lost his life doing his job.
"This is the worst of days for the Toronto Police Service."
The Chief said Sgt. Russell previously worked on the Gun and Gang Task Force, noting his father is a retired Toronto police officer.
Mayor Rob Ford issued a statement honouring the fallen officer and ordered flags outside City Hall and all civic centres to fly at half-mast in honour of Sgt. Russell.
"On behalf of all members of City Council and every resident of Toronto, I want to extend my deepest condolences and sympathy to the family of Sergeant Ryan Russell and his colleagues in 52 Division and throughout the Toronto Police Service.
"Sergeant Russell, an 11-year veteran of the Toronto Police Service, died this morning while on duty, acting to protect the people of Toronto. His bravery and service to the City of Toronto will not be forgotten.
"Toronto has the best police service in the world. Sergeant Russell is a shining example of the men and women of our police service who put their lives on the line to protect us each day. They, along with our fire and emergency medical workers, do their jobs selflessly every day and earn the respect and appreciation of us all."
Choking back tears outside St. Michael's Hospital, Mike McCormack, president of the Toronto Police Association, said the death of an officer is the force's "worst nightmare."
"People talk about police officers and what we do in an abstract term crunched down to business and numbers. Well, this is what we do," said Mr. McCormack, who knew Sgt. Russell personally.
"We go out everyday and we put it on the line. This is what can happen and we all know it. It's the ultimate sacrifice that he has made and we're all very proud of him and this is our worst nightmare."
Alok Mukherjee, chair of the Toronto Police Services Board, also offered his condolences to the young officer's family.
"It's a grief that we share and I believe it's a grief the city should share," he said.
"We have been fortunate that this kind of tragedy does not happen too often … but when it happens, it affects all of us. It reminds us of the work that our officers do day in and day out."
Det. Colin McDonald, who worked with Russell in the Gun and Gang Task Force, said the unit is reeling from the loss.
"Everyone is devastated by this unbelievable loss to the Service and a loss to us as a friend."
McDonald said Russell developed a strong bond with his colleagues because of his engaging personality, both on and off the job.
Russell played goalie when officers suited up for hockey games.
"He was a personable and positive guy, a joy to be around," he said.
"He was a genuine, nice guy."
As an officer, he fit in well among the highly motivated unit.
"He was a dedicated professional," McDonald said.
"He was a gang expert who took time to polish his skills at the job."
Former 52 Division officer Dale Corra, now a Sergeant at 55 Division, spoke of Russell's passion for his work and his generosity and kindness as a person.
"He was an inspirational character, he had an irrepressible enthusiasm and quickly gelled with the officers under his command," Corra said.
"He went out of his way to help others and will be profoundly missed."
Ontario Premier Dalton McGuinty released this statement following the death of Toronto Police Sergeant Ryan Russell: "On behalf of all Ontarians, I want to express my heartfelt sympathy to the family, friends and colleagues of Toronto Police Sergeant Ryan Russell who died this morning in the line of duty.
All Ontarians are shocked by this tragedy, and we stand united in supporting Sergeant Russell's family, including his wife and young child.
Sergeant Russell's death is a grim reminder that we should never take the dangers of policing for granted. Those who serve never know when they may be called upon to make the ultimate sacrifice. Coming from a police family, Sergeant Russell knew the risks involved when he decided to follow in the footsteps of his father.
Let us always be grateful for the courage and sacrifice of the men and women who uphold the law and keep us safe."