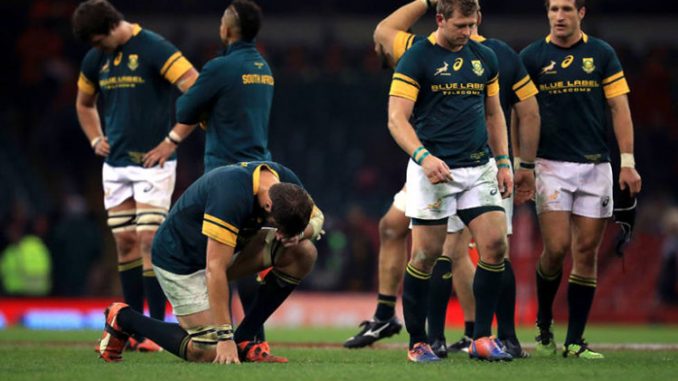 The buck has to stop somewhere and I feel it has to be at the foot of South African Sports Minister.
As recently as July of this year, South Africans outstanding Sports Minister Fikile Mbalula announced that the African National Congress, governing party of South Africa, would be taking a zero-tolerance approach towards the country's sporting teams who have been failing to fill their quotas of players of colour
The quota system in sport is very much a divisive topic: Is it fair? Does it even work? Has it had a detrimental impact on the success of South African Rugby National Team.
The question is "Does the quota produce the best team possible"
The fact is, an elite team like the Springbok cannot thrive and gain greatness when there is not a wholly merit-based selection policy. Surely the team cannot genuinely be results-driven if they know they haven't got their best possible team. The very idea of there being selected other than merit undermines what it means to represent one's country. (That's why the All Blacks are so successful they put their best possible team on the field made up of a blend of islandersand Maoris to boot! ) Not only does it mean there might be players in the SA side who others perceive to be undeserving of their place, but more importantly it means black players who are there on merit alone may not get the recognition they deserve.
Maybe this is not the problem could it be a lack of investment at the grassroots level by the SA government which requires a certain level of facilities, coaching, and talent must first be spotted, harnessed and nurtured and schools of excellent that most rugby counties have developed. This is the problem for students in south Africa attending non private schools. How much talent is being overlooked as a result compared to other nations that have a system in place?
It's an indication of how far the Springboks, two-time world champions and a force in rugby for just about as long as I can remember?
"Players understand it, management understands it, everyone understands it. But South African Sports Minister Fikile Mbalula continued political interference is not helping.
This is not just a team playing badly, but the result of deep-rooted problems in South African rugby. South Africa, with a relatively weak currency, is losing talented players in their droves to big-money Euro and Yen offers in Europe and Japan, , SA Rugby governing body finally, conceded this year that above all the way the sport is managed in South Africa is wrong and must be changed.
Just maybe as a result and quoting Donald Trump! " Lets make South African Rugby Great Again"
I hop[e so! – But don't hold your breath!