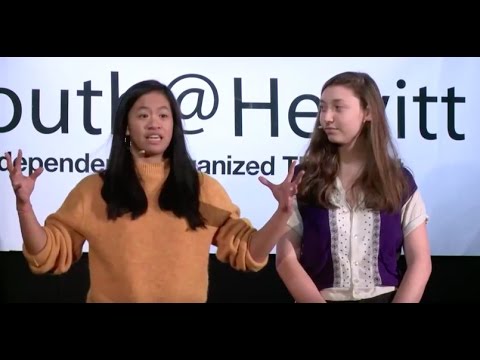 You can publish this article on your website as long as you provide a link back to this page.
This article was last updated on April 16, 2022

We lived in a cold, dark world — until September of last year. That's when we were introduced to a video game in which you get to shoot tampons at people's faces. In that moment, all seemed right with the world. Now, it's with great pleasure that we announce that Tampon Run has launched a mobile app today.
The game works like a classic side-scroller: You have to shoot tampons at incoming enemies without running out of supplies. While the original is a perfect example of simple, addictive fun, the mobile version boasts a few new features (such as a leaderboard), and new flying enemies.
Tampon Run was created by Sophie Houser and Andrea Gonzales, two teenage girls who met through the Girls Who Code program. With the game, they call out our ridiculous fear of periods. Sure, using your tampons as projectiles maybe isn't the norm, but menstruating is a totally regular bodily function, and we should remember to treat it as such — and with pride. Since the release of the original game, Houser and Gonzales have become role models for countless young girls interested in science, technology, engineering, and math. They even did an excellent TEDx Talk on the subject.
Get ready to toss some tampons, people. You can grab the game for free here. Beware, though: You may find yourself getting completely sucked in and neglecting family, friends, emails — even missing subway stops. Don't say we didn't warn you.
Click HERE to read more fro Refinery29.