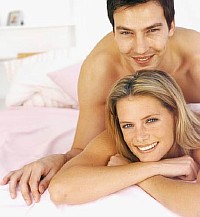 This article was last updated on June 18, 2022
Canada:

Oye! Times readers Get FREE $30 to spend on Amazon, Walmart…
USA:

Oye! Times readers Get FREE $30 to spend on Amazon, Walmart…

Beauty, brains, sex appeal and a charming personality, what else you can ask for in your lady love? While most men would die for this deadly combination in their dream girl, there are certain stereotypes in a woman that men find fascinating.
Be it a woman's sense of dressing, her physical attributes or her behavioral traits, a woman possesses several things that make men go weak in their knees.
We spoke to men from diverse age groups to know what in a woman do they find most intriguing …
1. Lady in red : Women in red make men drool all over them. A study claimed that men find women in red more sexually attractive, confirming it really is the colour of romance. So the next time while getting ready for a romantic dinner with your mate, make sure you flaunt an opulent outfit, of course in red.
The hidden secret : "Red is such a sensuous colour and I feel any outfit in shades of red enhances a girl's persona. Whenever I notice a girl wearing red – Indian or Western – I get the confidence to walk up to her and I find that quite thrilling,' admits 25-year old Rajat Sharma, working as a business consultant.
2. Long wavy locks : If you thought that dishing big bucks on the best of attires or make-up can help you bag the desired guy, you might be doing way too much than actually required. The easiest way to your Prince Charming's heart is to sport long luscious curls as a study confirmed that men find women's long locks irresistible.
The hidden secret : 23-year old Sourabh Mal, working as an assistant manager with a private firm shares, "A girl's natural curls demands attention and no man can resist that. It is a perfect reflection of her femininity. I personally love woman with long hair which extends till their waistline. Letting your long hair down is a sign of sensuality, which is why when a woman releases her hair from her bun, her lover starts going nuts."
3. Curvy toned body : Skinny is out as men prefer bootylicious babes. For women with a curvaceous body, not only it makes her look fit and maintained, but it also adds to her sex appeal. Flaunting perfect twin assets descending down to your slender neck and a well toned abdomen can make your man go crazy like never before.
The hidden secret : 24-year old Mayank Khurana, an MBA student shares, "A well toned body, which isn't too skinny, but is curvy holds a lot of importance for a woman's personality. With a woman who flaunts curves, there is more for a man to love . A waif thin, size zero structure looks good only on the ramp, but as for my girlfriend, I really want her to flaunt a fuller body."
4. Long, sexy legs : A woman's long limbs are something that makes men go weak in the knees. Probably this is the reason that men go gaga after Bollywood babes like Deepika Padukone and Katrina Kaif.
The hidden secret : "Long legs are the ultimate sign of a woman's sex appeal. Tall woman have always been a guy's hot pick, so it goes without saying that long legs make them more desirable," asserts Vikram Thapar, a college student.
5. Dark, deep eyes : Blue, black or brown, women can convey a sea of emotions through their eyes. Men admit to having a soft corner for girls with large eyes, which makes them look more confident and in some way reflects their inner beauty and poise.
The hidden secret : Kartik Dhar, a photographer says, "Beauty is how one feels from the inside and this is reflected in a girl's eyes. Eyes are the windows to a woman's mind ideally; one just should know how to read them. Eye contact is the key to any conversation or a relationship and great looking eyes are what you look at most of the time. As they say, the soul that can speak through the eyes."
6. Brunette, not a blonde : A new study claims that men prefer brunettes to blondes, especially when it comes to choosing a life partner. Donning a blonde look may make you glam, but it's the charm of black hair that men find attractive in their partners. The study also reveals that dark-haired woman are more dependable and sensible and they are good choice to become wives.
The hidden secret : 27-year old Ashish Kumra, working as a network engineer feels, "Women with blonde hair are generally considered bitchy. And it's often said that blondes are dumb and this automatically make brunettes better. Sexy and brainy is a heady mix that any man would love to have in a woman. Men prefer natural beauty and coloured hair takes away all the charm from a woman's innate charm."
7. An intellectual mind : Beauty with brains is a deadly combination, thus a woman with a great intellect makes her way into a man's heart.
The hidden secret : Kartik adds, "If a woman is an intellectual, it makes a big difference. Personally I have felt that the most attractive thing about a woman is her IQ and as beauty is skin deep, whereas intellect and wisdom is more real."
You can publish this article on your website as long as you provide a link back to this page.