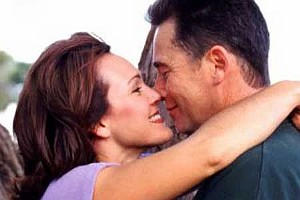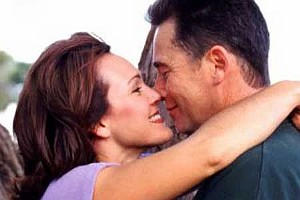 Love, the word itself sparks innumerous thoughts in our mind. Everyone defines love differently and have their own picture of what they call the  'perfect romance'.
Thanks to romantic novels and mushy movies, we all are quite familiar with popular love quotes; like, lovers never disagree, only love at first sight is true love and so on.
The problem starts when people start following these love rules blindly. Dr Sameer Parikh, a psychiatrist opines, "Misinterpretation of these love rules is what we call romance myths. Our thought process is bound to have an impact on our life and our relationships. By blindly following these statements, you end up setting rigid boundaries for yourself. If your partner doesn't behave the way you want, you get unduly upset. And that is definitely what is unhealthy for a relationship."
Read on to find out some of the most popular romance myths that we love to nurture and how they can secretly spoil our relationship.
Love is blind
On your fifth date you think, you are perfect for each other and can accept your partner with all his irritating habits. A few months later, you might disagree with yourself.
Software professional Renuka Singh reveals, "We joined this organisation on the same day and clicked well during our orientation period. Within months, we started dating. My guy was quite popular amongst the females in our department. At least 3-4 chat windows would always be open on his computer. Initially, I preferred to ignore this by thinking networking in office is important. It's been a year now and I am quite upset with his flirtatious behaviour. I don't doubt his intentions, but at the same time I don't want my guy to be so easily available."
Reality Check : Dr Parikh recommends, "Most people ignore their partner's shortcomings in the initial phase of their courtship. For example, if your guy is possessive, you may like it for a while and may think that he is so sweet and caring. After 8-10 months, you may find it suffocating. So it's better to keep your eyes and ears open in love. Do not let your obsession grow so much that you fail to see what reality is."
Absence makes the heart grow fonder
Many people believe that spending time apart and missing each other can actually bring them closer. However, you should better be careful while interpreting the word 'absence'.
Sunil Mehra, who works with a Gurgaon-based MNC tells, "We were together from a year when my girlfriend decided to go to Australia for studies. Making a long distance relationship work isn't an easy task, but I still prepared myself for it. Calling everyday wasn't possible and she didn't have the time to chat. I felt as if it was only me who wants to make our relationship work. Finally, I too stopped making efforts and decided to move on. Now she is back in India and wants to be with me, but I am dating someone else now."
Reality Check : Dr Kamal Khurana, a marriage and relationship counselor claims, "When you are not able to talk everyday or do not meet each other for weeks, obviously you will have a lot to share and cherish when you meet. The only condition is – you should make efforts to be connected while you are not physically together. The duration also matters a lot. If you can live without your partner for three years without much conversation that means you don't need him/her. Emotional warmth and physical intimacy matters a lot in a relationship."
Fighting makes a relationship stronger
But if you have to hide your bruises the next morning or your neighbours can hear your angry allegations, then there is certainly a problem.
Krishan Rawat, a business development executive narrates, "Disagreements are quite obvious when you stay with somebody for 24 X 7. The problem arises when you use derogatory words for your partner and stop respecting each other. My wife and I fight most of the times and I feel we are venting out our frustrations on each other. Mostly we forget the issue we were having an argument about, as discussing that is never important. I guess our frequent fights signify our dissatisfaction towards each other."
Reality Check : "In a relationship, learn to negotiate. You should know whether you are fighting for the relationship or fighting against each other. It is not necessary that both of you think similarly about one particular issue. Healthy interactions that lead to mutual understanding is what a couple needs as cribbing and augmenting will only increase your problems," recommends Dr Parikh.
Either you are a born romantic or you are not
It's completely true that you can't fake romance, but at the same time it's not a trait that you are born with.
Amit Raina, who works with a Delhi-based consultancy firm tells, "I am into a relationship for the last three years. My girl is a hardcore romantic and I am completely the opposite. Calling her twice in a day and taking her out on shopping is all I do for her. She always complains that I never plan out our dates. Therefore, last week, I called her in the evening and told her I'm waiting outside her office. She loved the fact that I waited for her for 20 minutes. I took her to my favourite coffee shop. It was just a normal date, but she was thrilled with the fact that I took the initiative that she couldn't stop smiling the whole day."
Reality Check : Dr Khurana says, "Being romantic is a very broad term. For some people it might mean being emotionally expressive and for others may imply being flirtious or sexually aggressive. Love is all about emotional proximity with your partner, the way you can make him/her happy that's romance. Nobody is a born romantic, but you can always master the art with time."
A relationship gets better with time
A relationship can improve only when you make efforts to make it better. When it comes to love, nothing happens on its own. You have to make the situation work for you.
Prerna Tripathi, a PR manager says, "We got married nearly 12 years back and have a daughter too. To keep my hubby hooked to our marriage, I give special attention to my looks. We try to spend some alone time everyday and talk about our family, as well as our professional lives. This bonding ritual helps us unwind and bond. Only living together is not enough to make a marriage work. You should make efforts to keep each other happy and content in every possible way."
Reality Check : "People who live by this myth that everything will get better with time, suffer a lot. You have to work hard to strengthen the bond between you both. It's true that you start understanding each other in a better way with time. However, you can't forget the fact that your relationship can also lose its sheen as time passes by. People, who choose to blindly follow this rule, are generally left in a shock when their partner suddenly decides to quit. It even happens in marriages," Dr Khurana concludes.