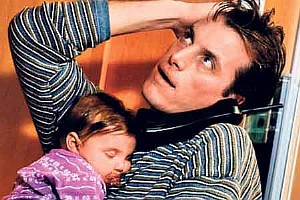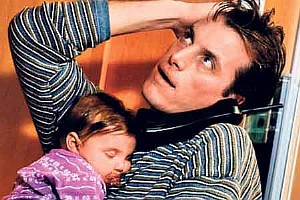 Everyone knows that parenting is a full time job. But being a parent doesn't have to mean the end of your personal life.
More than anything else, fussing and fretting about your child 24 hours of the day can cause you more harm than good. And if you feel you are suffering from a parental burnout, this is exclusively for you.
There's no better way of dealing with a parental burnout than trying to avoid it altogether. Though it may initially seem like a task of Mt Everest size proportion, we assure you it isn't. Once you establish healthy habits and get your child accustomed to limits, you will find that you are much more at ease, not only with yourself but also with your child. Best of all, you will also find that you have quite a bit of free time on hand which can be your very own "me time".
Here are five easy ways to go about it:
Make your health your priority : Yes, your child means the world to you, but you are also the world to your child. So if you neglect your own health, you could end up being tired and sick almost all the time, and that's definitely something you don't want happening. Eat nutritious meals, get your required sleep and exercise regularly. If your body is fatigued or sick you are going to pile on the stress and ultimately burnout, no matter how much you try to prevent it.
Get your support system in place : You don't need to be around your child every minute of every hour of the day. Get a support system in place. Be it your spouse, parents, friends or your babysitter, know who you can call when you need to take time out for yourself or even just vent out daily frustrations. Count on the people around you and trust that they will be there when you need them.
Take out "me time ": This is the time for yourself, for you to do things you enjoy. Schedule in "me time" into your busy day and do not, yes we re-emphasise that, do not be flexible about it. Don't fall into the trap of using your personal time to sort out messy cupboards, cluttered shelves, dirty floors, undone laundry and the likes. This is the time to give both, your brain and your body, a break and relax, completely. Also, make "me time" a habit. You don't need to wait until you are over-stressed.
Communicate with your child : It will surprise you to know how much of stress you can eliminate when you and your child learn to keep all lines of communication open. It's really half the battle won.
Manage your expectations and guilt : Remember, you are just as human as your child and not a superhero. Be realistic about both, your expectations from your child and your child's capability to meet your expectations. It is not fair on your part to expect your child to achieve each and every lofty goal you may be dreaming about for him. More than anything else, this way you will only be setting yourself up for failure. Then you'll have to deal with the guilt.