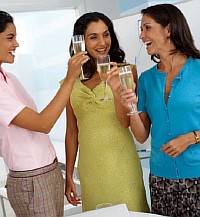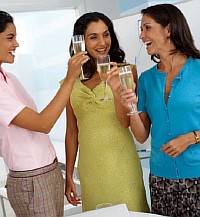 Everyone out there, who is about to (or has already) turn the big FORTY, stop dreading it, for 40 is when life really begins! And if this postulate is not enough to pull you out of the basin, here's a study that proves it too. According to a US based survey, the generation of females reaching their late 40s is revelling in a new-found youth.
The findings surely challenge the preconceived notions of society towards women in their 40s and 50s. These so-called 'Gen H' (Generation Happy) females seem to be independent, experimental and comfortable in their own skin. We explore…
Age is just a number
"I think Indian women have managed to unshackle the stereotype. Apart from the career front, more and more women are now asserting their right to live life on their terms. Their lifestyle is reflecting a trend where they are spending on themselves, travelling, and not just saving up for their families. I absolutely agree with this change….subtle as it may be in the middle class as yet," says Mini Mathur, TV personality, when probed about the kind of life forty plus women look forward to.
"I love seeing women in their 40s and 50s living it up. Finally they are giving themselves the attention they have always deserved. A woman's life is tough, and largely unappreciated. It's only in their 40s that they realise that they need to and CAN strike out and focus on themselves," she adds.
Agrees actress Puja Bedi, "Universally, it has been seen that women don't stop "living life" just because they get married, have kids, or grow older. It's been an Indian thing. However, in just one lifetime, with the economy opening up, women liberation kicking in, we can see the average Indian woman enjoy her financial freedom, be in control of her life and pursue pleasure. The well-heeled, svelte 40-year-old today is a far cry from the image most women had just a decade ago at the same age."
Aasha Singhal, marketing head of a famous beverage firm, feels the same, "I myself just hit the milestone (fifty) earlier this year but I must say that just like a bottle of fine wine, I'm only getting better with age. As far as I'm concerned, I am taking fifty as a stand from where life really begins! Besides I have company…Madonna, Sharon Stone, Rekha…Can you ever imagine these sexy women retiring? The truth is – you're only as old as you feel."