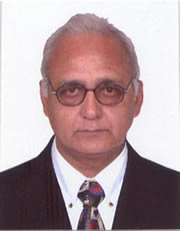 This article was last updated on April 16, 2022
Canada:

Oye! Times readers Get FREE $30 to spend on Amazon, Walmart…
USA:

Oye! Times readers Get FREE $30 to spend on Amazon, Walmart…
The religion of Islam, which spread the message of equality, love, cooperation, truth and brotherhood, is today being targeted from all sides. The people responsible for this are those who call themselves the 'true successors' of Islam. I try to convey to my readers, truths and logics regarding terrorism in the name of Islam, from time to time. I get messages of many readers from all over the world including India and Pakistan, favouring my articles. But there are also some readers who are critical of my articles. No doubt these critics are mostly Muslims. Recently, an editor friend of mine from South Korea informed me that my article was criticized by some officers of Pakistani embassy in Seoul. While my editor friend explained me the conversation there, he also told me that the officers in Pakistan embassy are of the view that my articles are always based on the critique and opposition of Pakistan.

This is not a first or new incident. I usually get such type of news. Therefore, through this article, I decided to make this issue public besides communicating with my benefactors and critics along with my Pakistani brothers in South Korea. The question is whether only my articles are critical of Pakistan? I feel if instead of criticizing writers and journalists, Pakistani 'well-wishers' show their interest in improving the deteriorating administration in Pakistan and controlling violence, it would be better. Pak 'well-wishers' are aware of the incident in which the Pakistan security forces intruded into the studio of Geo TV during the telecast of the interview of former President Gen. (Retd.) Parvez Musharraf. This incident was condemned in the entire world.
The expanding network and control of the Taliban over Pakistan is as a result of Pakistani maladministration and not because of writers and journalists. Suicide attacks on daily basis, attempts to encourage sect violence, targeting of people of certain sect, either in Mosques or in Imam Bargahas, on this 10th of Moharram or Ashura, about 50 people were killed, just after its two days near about one hundred innocent people more killed in a attack while they were attending a sports match, can these be ignored by the world? And now it seems that these offensive activities of terrorists are a regular process there. Isn't this the matter of concern for the entire world? Usually there is news that the biggest terrorist Osama Bin Laden is hiding somewhere on Af-pak border. These days Pakistani Army is said to be fighting with the Taliban in such a way that the war is going on between the armies of the two countries. Is any other part of the world witnessing such anti-terrorist action? If we start talking about the instances of anarchy and lapsed law and order in Pakistan, perhaps it would not be possible to include all of them in many books, forget some articles. The assassination of the former 'lady' Prime Minister Benazir Bhutto, Operation Lal Masjid, attacks on the headquarters of Army and the ISI, attacks on Police training centre, Marriot hotel and Sri Lankan cricket team, the list is endless. Now, even both Pakistan and the US are concerned about the protection of nuclear sites from the Pakistan based terrorist networks of the Taliban and other terrorist organizations.

These were some inside activities of the terrorists nurtured by Pakistan, which draw the attention of the world towards Pakistan and make it face criticism. Now let's have a look at the activities of the rulers of same Pakistan, its army and the ISI, which they carry on vis-à-vis the neighbour India. The terrorist attack on Indian Parliament was proven Pakistan sponsored. The attacks on famous religious sites of India- Raghunath temple, Akshardham temple and Sankatmochan temple- were the outcomes of Pakistan supporting terrorism against India. And finally it challenged the security of the people of India in the form of 26/11 Mumbai attacks. The question is why Pakistan, trapped in its own makings, is conspiring against India? Pakistan also intruded in Kargil and Dras sectors of India in 1999 by sending its security personnel into the Indian frontier. This was done under the supervision of the Pakistani government. No doubt, Indian army gave them a befitting reply and thrown them back to their homes. Many Indian soldiers and officers were also martyred in this 'Operation Vijay'.
Now think, after the clarity of all these actions and ambitions of Pakistan, should we hope for any kind of support to the negative policies of Pakistan, aims and objectives of its rulers and its deteriorating situation since last three decades? Should any writer write in support of such circumstances or should any poet cite poems supporting present situation in Pakistan? I want to add one more thing in support of my arguments. Not only my critics are offended by the criticism of Pakistan rather the Pakistani rulers are now appealing to the world to treat Pakistan with sympathy because at present, Pakistan needs support & sympathy and not condemnation & criticism. No journalist, writer or poet is responsible for the helplessness of Pakistan today. This is the handiwork of the Pak rulers and 'well-wishers'. Current political circumstances made Asif Ali Zardari, the president. But can Pak 'well-wishers' tell that who gave the title of 'Mr. 10 percent' to him? Any American or Indian journalist or government representative gave the title? Or the Pakistani people and Pakistani media gave itself? Now if the global media sometimes uses this title with respect to Mr. Zardari, the writers and journalists like me are not responsible for that.
Even now it is not too late. Pak 'well-wishers', rulers and the entire machinery should accept their previous mistakes. Pakistan should follow the principle of 'Live and Let Live' vis-à-vis neighbours, make serious and transparent attempts to strengthen the law and order, be determined to completely destroy the communal forces operating there, end the blame game and accept the reality, be able to listen, read and understand criticisms. Instead of getting offended on being criticized, it should improve in such a way that there is no criticism in the first place. As citizen of India, everybody including me would like to have stable neighbour in Pakistan. India neither favours military rule nor anarchy in Pakistan. India is well aware of the fact that any type of instability or chaos in any neighbouring country including Pakistan influences it in some way or other. Therefore following "Sarve Bhavantu Sukhine" (Peace and prosperity every where), India always prays for peace in Pakistan.

About the Author

Author Tanveer Jafri is a columnist based in India.He is related with hundreds of most popular daily news papers/portals in India and abroad. Jafri, Almost writes in the field of communal harmony, world peace, anti communalism, anti terrorism, national integration, national & international politics etc.He is a devoted social activist for world peace, unity, integrity & global brotherhood. Tanveer Jafri is also a member of Haryana Sahitya Academy & Haryana Urdu Academy (state govt. bodies in India). Thousands articles of the author have been published in different newspapers, websites & newsportals throughout the world. He is also a receipent of so many awards in the field of Communal Harmony & other social activities.
You can publish this article on your website as long as you provide a link back to this page.