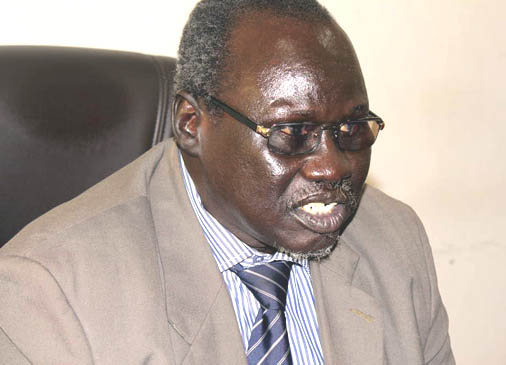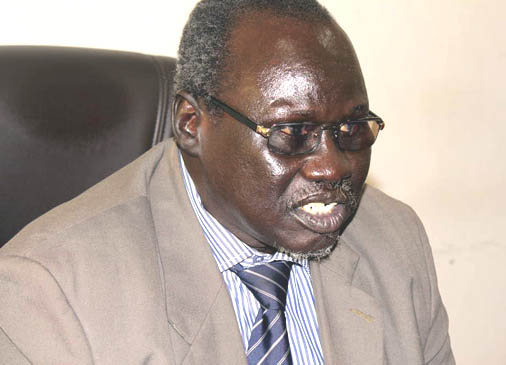 South Sudanese opposition parties have threatened to boycott a meeting called by the President of the Government of Southern Sudan over endorsement of the South Sudan transitional constitution.
The meeting which is scheduled to take place amidst this week in which heads of South Sudanese political parties are to meet at J-One to endorse the draft constitution, the opposition have written a letter demanding Kiir to clarify points that would allow them meet to endorse the draft.
Mr. Onyoti Nyikwech Adigo is the leader of the opposition parties in the Southern Sudan Legislative Assembly, SSLA and senior member of the Sudan People's Liberation Movement for Democratic Change, SPLM_DC.
Speaking to the Gurtong on Tuesday in an interview, he said that, the opposition demanded President Kiir who is also the Chairperson of the ruling Sudan People's Liberation Movement, SPLM to clarify for them issues which were not addressed during the amendment of the constitutional draft.
"We wrote a letter to Dr. Riek Machar that we want an assurance that if all of us came to the conference, will there be discussions on power sharing and transitional period of 18 months," Onyoti disclosed.
He stressed that, unless the president assured the opposition of the two issues, the opposition will not agree to come to the table to discuss on the constitution. Onyoti referred to the already amended constitution a "one party, SPLM constitution" if inclusivity of the opposition is not considered.
The opposition said that, the draft constitution had not indicated as to how much power sharing is the ruling party, SPLM going to share with the opposition. The opposition demanded a 50-50 power sharing agreement.
He added that, the constitution indicates that, SPLM will be ruling for four more years, as a transitional period, which the opposition rejected, demanding that, the transitional period be 18 months or two years.
The constitution indicates that, decentralization will be the system of the Republican Government of Southern Sudan, while the opposition opted for a federal system of governance.
Fruitless efforts by the President to respond to the demands of the opposition will menace democratic endorsement of the constitution draft. "If SPLM did not reply, the opposition will not attend the meeting," affirmed Onyoti.
Some Members of the opposition parties pulled out during the amendment of the draft constitution exercise, as they accused SPLM of violating principles on the review process.
Article viewed at: Oye! Times at www.oyetimes.com