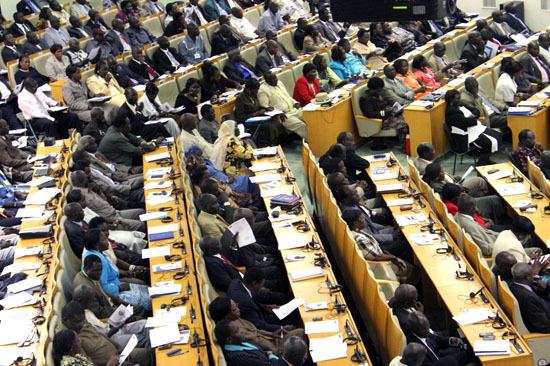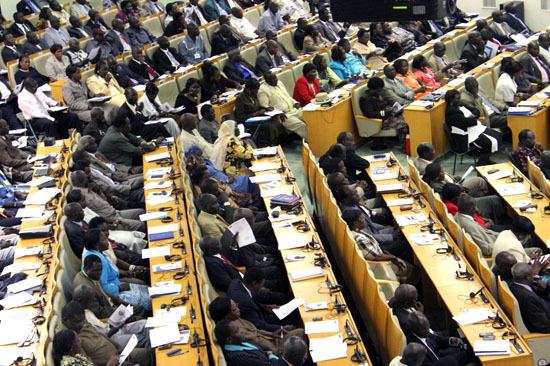 The SSNA Economic and Development Committee that scrutinized the budget resolved and later approved by the August House that, the austerity budget will cater for three months; April, May and June but not as presented by the Finance Ministry earlier on which included February and March.
The Economic Committee stated that so far the government had spent 1.3billion SSP in the months of February and March, a budget parliament dint approved and thus it will be technically inappropriate for the House to approve actual expenditures unapproved, the Committee said.
Hon. Paul Logale, the Chairperson of the Economy, Development and Finance Committee stated that, the spent 1.3billion SSP will need to be audited by the Auditor General as it was not approved by the August House.
Ministry of Defence and Veteran Affairs, transfers to the States and contingency to pay arrears are the sectors that still remain with lion shares taking; 816.1million, 126.17million and 16.2million SSP respectively. Logale explained that, the budget is objectively aimed at realizing freedom through sustained peace, economic growth and poverty eradication.
The Finance Ministry had earlier on positioned that, as cuts are made in other sectors, salaries of civil servants should remain untouchable. However, the parliament yesterday scuppered the idea and passed that the budget will affect salaries of MPs and the senior government officials in the executive and judiciary.
The House also passed that; cuts should not be made on capital to boost development in the agricultural sector where the largest population in the country survives on; it will also intensify production that will consequently contribute to increase taxes to the government and thus reduce dependency on oil revenues.
Meanwhile the House also recommended that, transfers to the States should not be cut as the population is fed and service delivered to by the States.
Meanwhile, the Finance Minister Hon. Kosti Manibe has called on the cooperation of the legislature to ensure that, the austerity budget is executed according to the mandates of the law. "The Ministry of Finance will make sure that all its alignments are observed per the constitution," Kost said.
He stressed that; the legislature should be involved in observing the promotion of the government's independency financially. "We should get ourselves out of this situation (austerity measures) by ourselves but not through others (foreign aid)," Kosti said.
He also called for proper observation and auditing of block grants transfers to the States. He reiterated that, the government's main revenue earner oil is still down and it looks to mainly depends on tax revenues and other non-oil revenue providers.